Details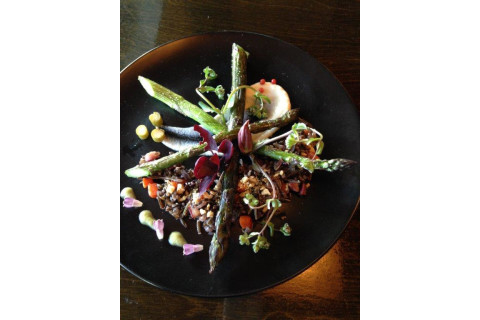 Exile Bistro has been rated number 7 in the Globe & Mail top 10 new restaurants of 2014.
Located in the heart of Vancouver's Westend neighbourhood, Exile's unique menu and intimate design create a charming atmosphere where handcrafted food and cocktails shine.
The menu offers a truly omnivorous concept with vegan, vegetarian, gluten-free, and game meat options. The food aims to be elegant, satisfying, ethical & wild, with strong roots in northern pacific style, from both traditional and modern influences.
Supported by organic and locally sourced items, the intention is to create an ever-evolving seasonal offering featuring the natural bounty at its best. Come dine with us.