5 PICNIC SPOTS IN Downtown VANCOUVER
It's time top Pack a blanket and settles down in one of these amazing Vancouver spots in Downtown.
Safety: Please remember to follow Dr. Bonnie Henry's Good Times Guide: Stay home if you are sick, hang out in a small group, and socially distance, even in outdoor public spaces. You can check out our Know Before You Go Guide, which features safety tips and a guide on what to expect when Dining OutSide.
Bute & Alberni Pop-Up Plaza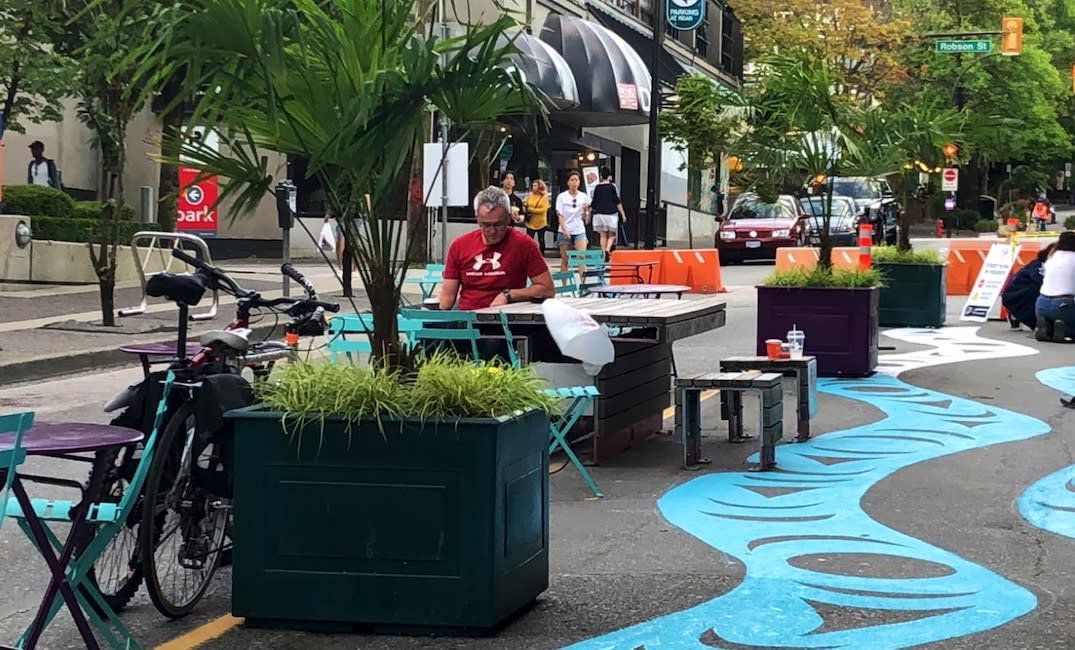 (Image: Vancouver Public Space Network)
Devonian Harbour Park
Harbour Green Park
Robson Square
Stanley Park & the Seawall 
Explore more of the West End, including its dining and things to see and do in our Downtown Vancouver guide. You can also check out all the Downtown restaurants taking part in Dine OutSide!