DINE OUTSIDE RESTAURANTS IN MOUNT PLEASANT
Before you dig in, check out our Know Before You Go Guide, which features safety tips and a guide on what to expect when Dining OutSide.
The Acorn
An award-winning, vegetable-forward restaurant and bar. A destination for diners seeking the best and most creative meals made from fresh, locally sourced ingredients. Carefully crafted dishes cater to vegans and gluten-free diners while ensuring that even the staunchest meat-eaters leave fully satisfied.
The Arbour
Using creativity and the abundance afforded by local farmers to create great food, plain and simple. Drawing inspiration from comfort food classics while making the dishes entirely their own. Nearly everything is made in-house from the ketchup and mustard to the award-winning vegan and gluten-free burger patty. 
Bodega on Main
Vancouver's best Spanish Tapas Bar and Lounge serving traditional Spanish cuisine straight from family recipes to your table.
Browns Crafthouse - Main Street
A locally focused casual restaurant that celebrates all things made with skill or by hand. The food and bar programs harness the power of the "craft" movement by serving a variety of house-made food, craft beers, cocktails and wine that represent the best of what BC has to offer.
Burdock & Co.
Inspired by BC's tangle of islands and coastlines, sourcing ingredients from local growers, farmers and foragers and presenting them in a fluid culinary experience. Marrying professional service with a relaxed and approachable vibe, and an organic menu and signature method of cooking that allows raw materials to shine.
Burgoo Bistro - Main Street
Burgoo is a place of comfort and comfort food. With an old-world, countryside ambience, no matter what the season is, a tiny bit of comfort can go a long way to making any day more satisfying.
Chickpea
There's a reason the menu title is The Chickpea Experience. Delicious plant-based comfort food with a Mediterranean twist. Most of the ingredients are organic and all of the dishes can be made gluten-free.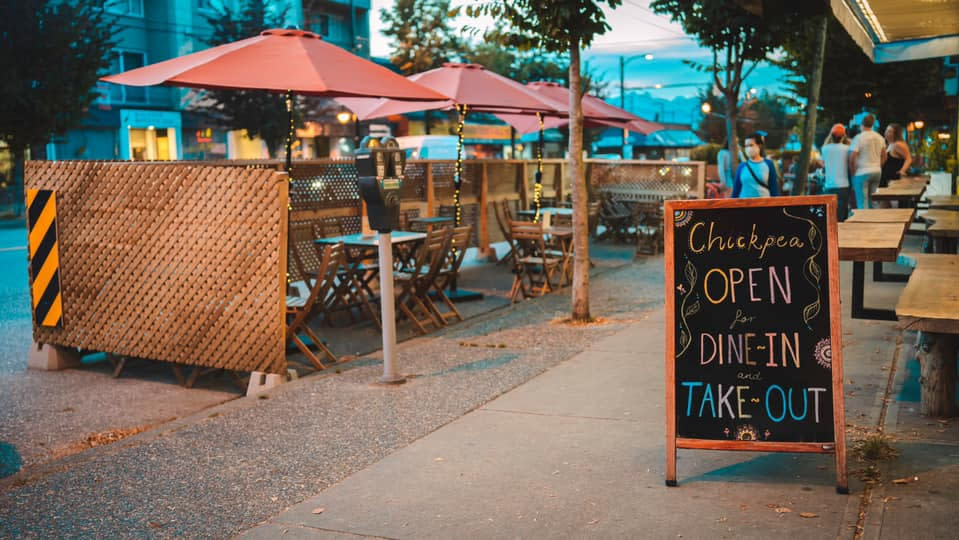 Colony Main 
A comfort food menu, sports-viewing, comedy, trivia, live music and a well-stocked bar – including a progressive craft beer list.
Fable Diner
Delicious farm to table food. Local sourcing, fresh and house-made.
The French Table
French bistro, elegant but still casual, serving country-style french traditional dishes.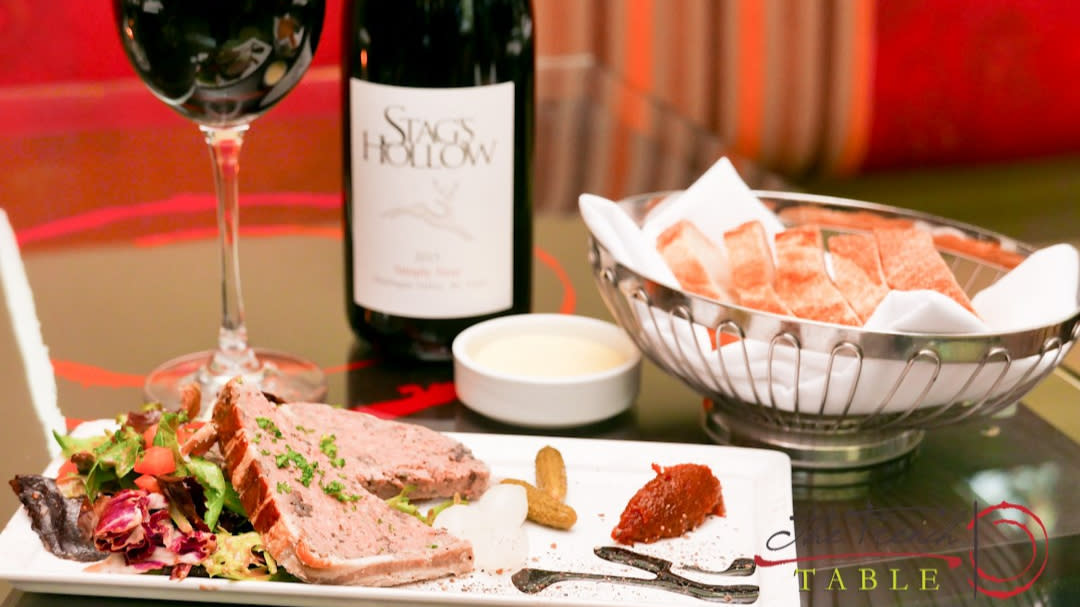 Ignite Pizzeria - Main Street
Serving a traditional, stone-fired pizza in a down-to-earth, yet refined, atmosphere.
VIEW PICNIC 2 GO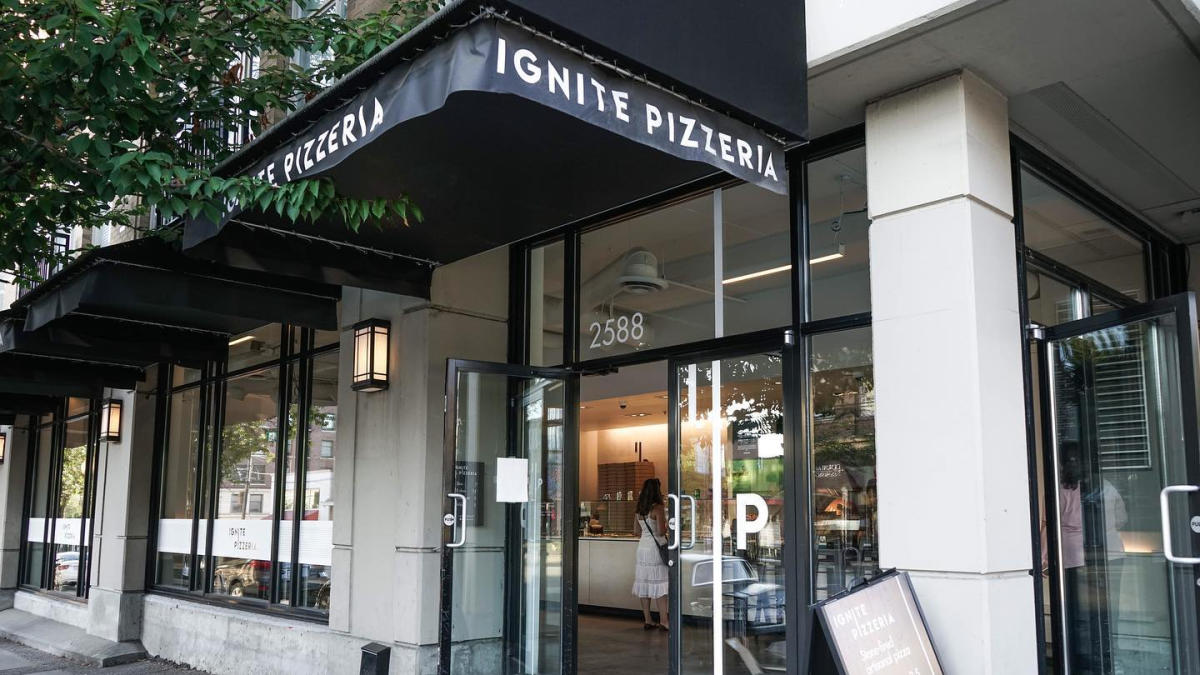 Kind Cafe + Eatery
100% vegan with house-made cheeses, mylk, dressings, and more, using fresh and local ingredients to make all item from scratch for a healthy experience! Valuing zero waste initiatives and practices, you'll notice reusable cloths instead of napkins, no single-use plastics, no single-use cups, and a BYOC policy for take-out!
Nuba - Mount Pleasant
Offering authentic Lebanese cuisine, considered the world's healthiest cuisines, in harmony and rhythm with modern times. Using the freshest ingredients— organic and local when available—with vegan menu items and halal, non-medicated, and hormone-free meats.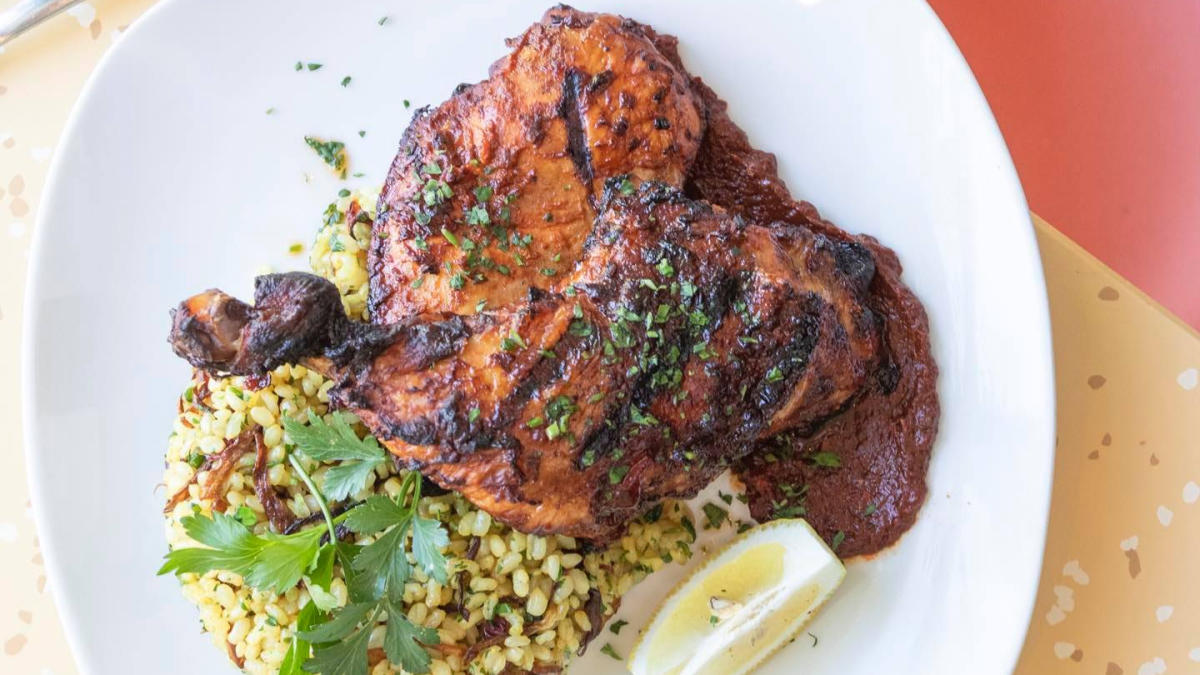 Pizzeria Grano
Vancouver's first plant-based Vera Pizza Napoletana, following the guidelines of Neapolitan pizza, including a properly hand-stretched dough that is traditionally topped and baked in our domed brick oven, to create an inspirational plant-based menu. Expect fresh and sustainable local produce, key imported ingredients, and traditional southern Italian flavours. 
Planetary Burger
On a mission to create a beautiful plant-fuelled future for all people, by harnessing the power of vegetables to make delicious burgers, fries and shakes that are satisfying and sustainable.
VIEW PICNIC 2 GO & SPECIAL OFFER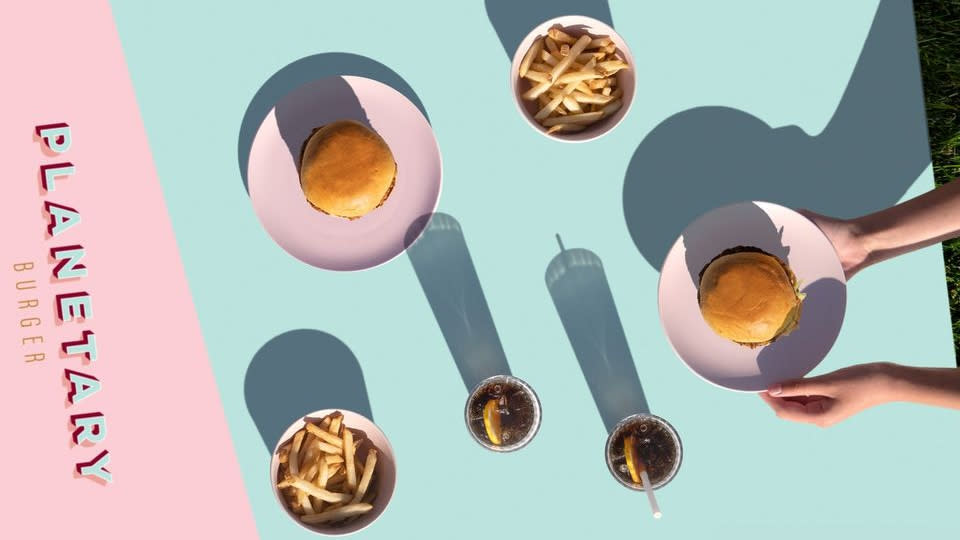 Rocky Mountain Flatbread Co.
An award-winning family restaurant serving pizza, pasta, salad & desserts to "live for." The menu features plates made from local and organic produce, Ocean Wise seafood, and free-range meats. Plus there are plenty of fabulous gluten-free and vegan options, local craft beers, BCVQA wines & house-made cocktails.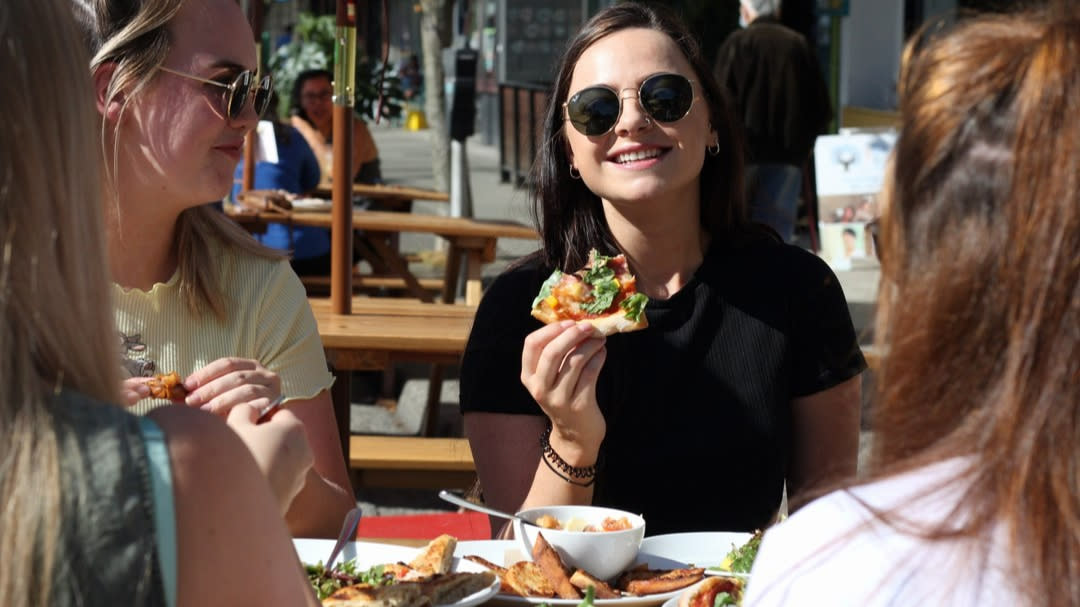 Sprezzatura
Sprezzatura is an Italian pizza and roast restaurant and cafe that serves wine and craft beer.
VIEW MENUS, PICNIC 2 GO & SPECIAL OFFER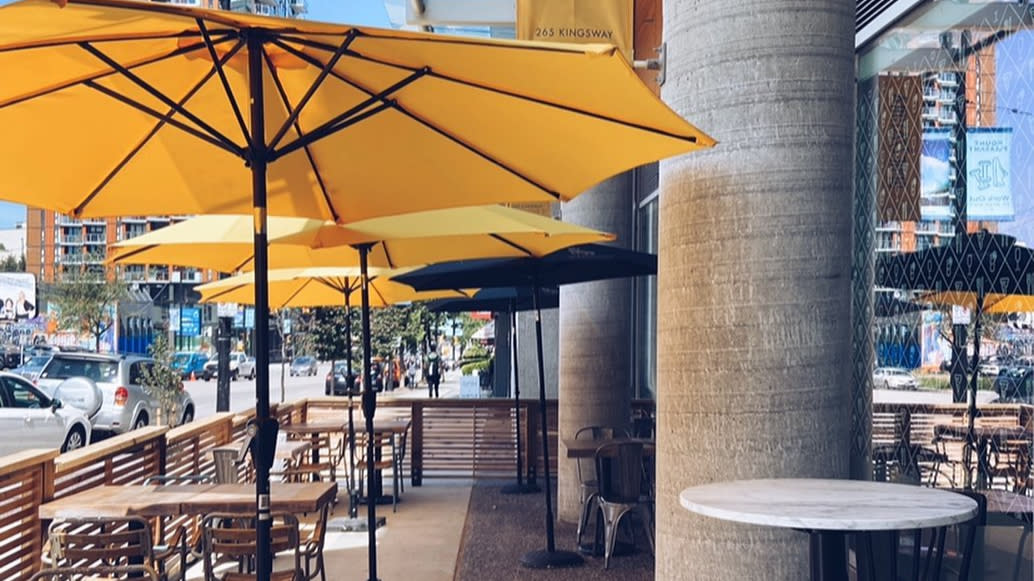 Tocador
Tocador is a neighbourhood restaurant and cocktail bar inspired by the vibrance and energy of Latin America. Tocador's bar specializes in one-of-a-kind cocktail creations, classics done right, and features an eclectic and highly-curated selection of rums, spirits, wines, and craft beers.
Looking for a cosy or scenic spot to settle down with your Picnic 2 go? Check out these picnic spots near Mount Pleasant. To discover more Dine OutSide restaurants, their menus and deals, head to Restaurants.