DINE OUTSIDE RESTAURANTS IN DOWNTOWN VANCOUVER
Before you dig in, check out our Know Before You Go Guide, which features safety tips and a guide on what to expect when Dining OutSide.
1931 Gallery Bistro
Framed by tall concrete columns and suspended above the Vancouver Art Gallery's lobby, the bistro and patio showcase culinary creativity using wholesome ingredients.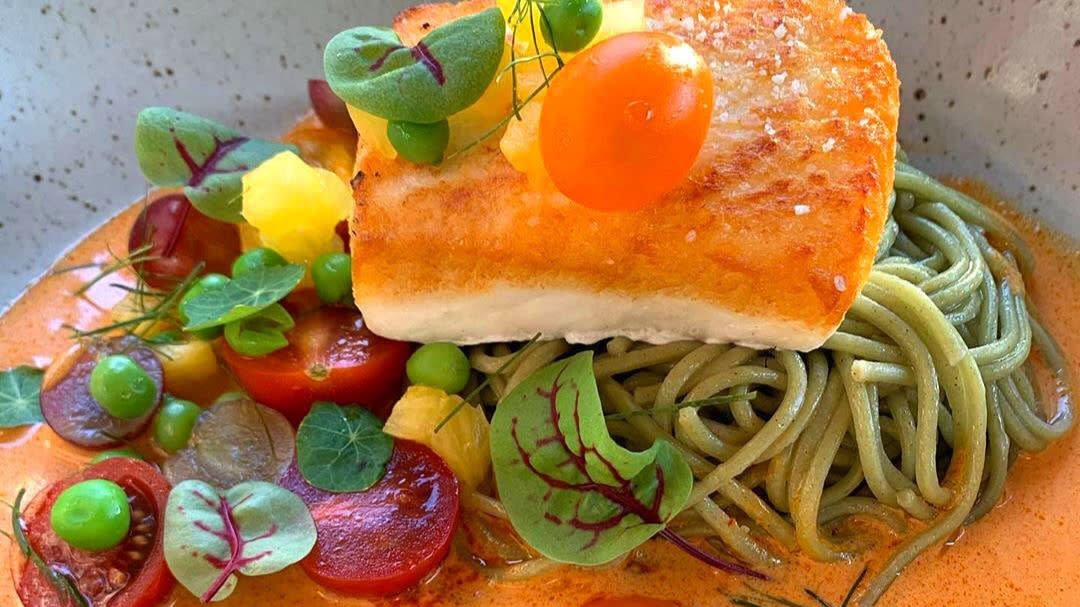 ARC Dining
Simple, fresh, local and handcrafted. ARC is the perfect West Coast setting to enjoy urban artisan food.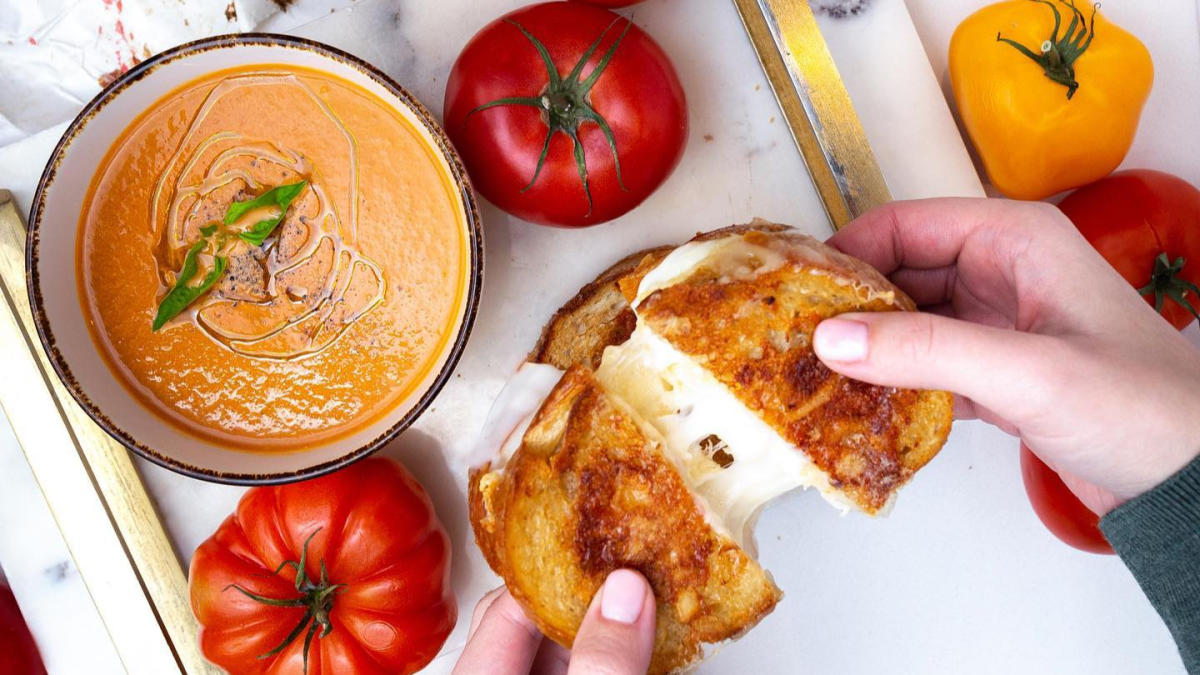 Bogart's Bar & Restaurant
Inspired by New York's Food and Culture Scent in an intimate and inviting Setting in the Stadium District
Boulevard Kitchen & Oyster Bar
Executive Chef Alex Chen redefines the fine art of dining with subtle, unexpected and playful approaches to cuisine, service and style. Chen's seafood-focused menu is grounded in classical technique and training, while artfully infusing casual West Coast flair and creative hints of his international influences.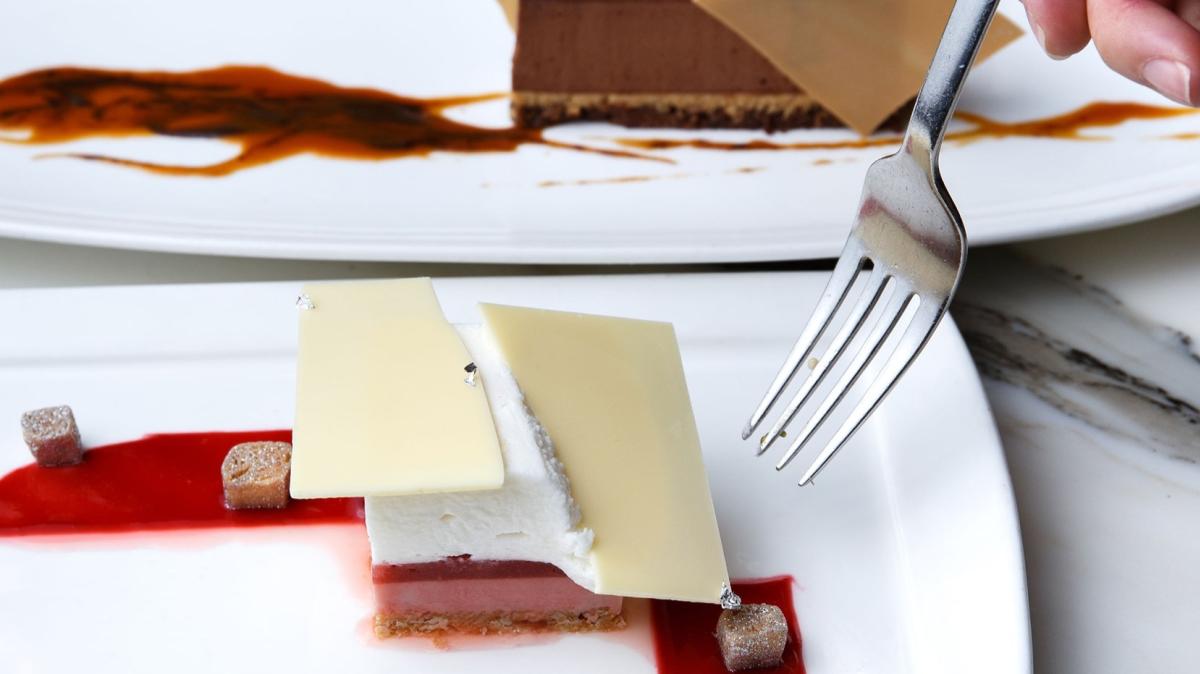 Bread & Butter Cafe
The perfect gourmet sandwich always begins with freshly baked artisanal bread and the highest quality butter. In addition to sourcing the freshest ingredients available from our local farms, Bread & Butter work to create and deliver on quality.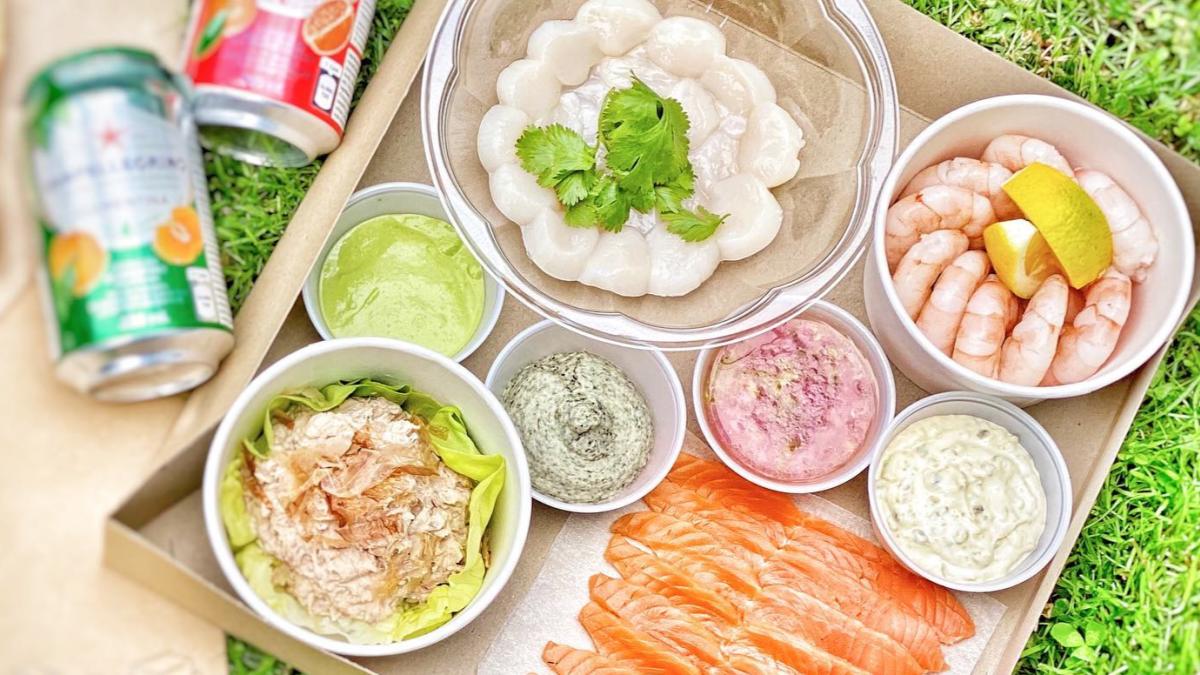 Browns Social House QE Theatre
An expansive patio and beautiful room; featuring a sushi bar, a tribute wall to many of the incredible performers of the Queen Elizabeth Theatre over the past 70 years.
VIEW PICNIC 2 GO & SPECIAL OFFER
Brunch
We make traditional breakfast recipes and Mexican inspired favourites. Every meal is prepared from scratch with care and premium ingredients. We never use artificial colours, flavours or preservatives. Our focus is on delicious, satisfying meals made with quality meats, eggs, fruits, vegetables, breads and cheeses. Brunch is not a fast-food restaurant. We are driven by a desire to offer outstanding flavours, quality and service.
VIEW MENUS, PICNIC 2 GO & SPECIAL OFFER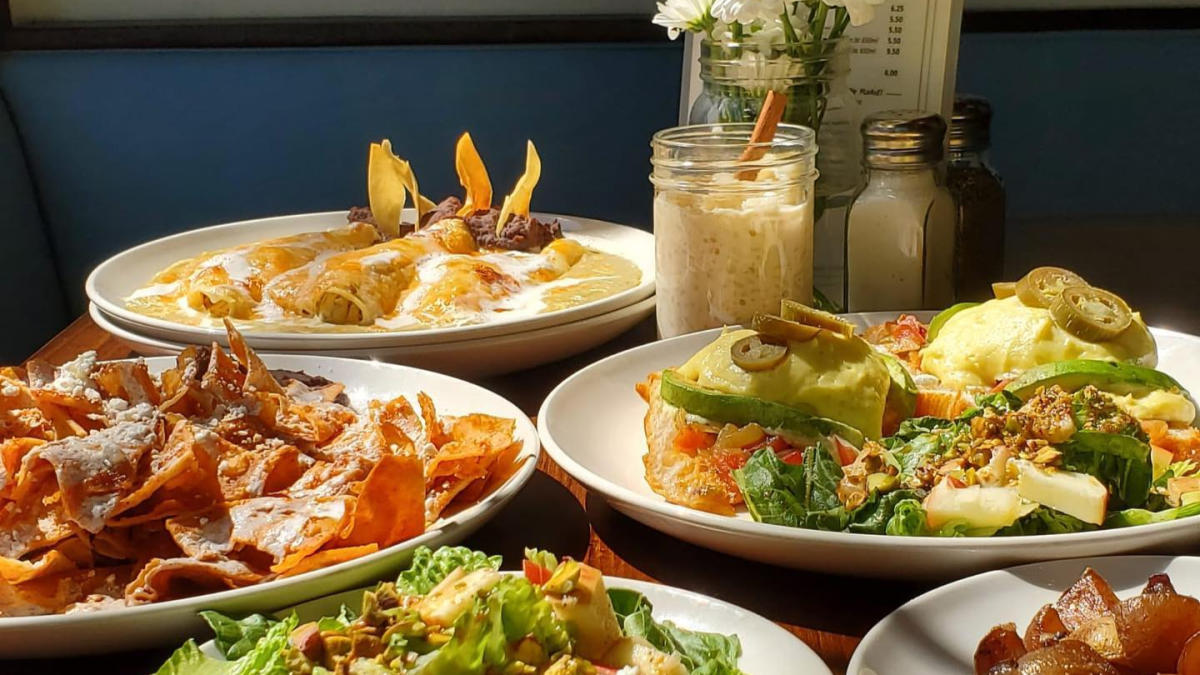 Burgoo Bistro - Downtown
Burgoo is a place of comfort and comfort food. With an old-world, countryside ambience, no matter what the season is, a tiny bit of comfort can go a long way to making any day more satisfying.
Cafe One - Sheraton Vancouver Wall Centre Hotel
A sublime restaurant experience awaits. Chandeliers, by the contemporary Canadian glass artist Martha Sturdy, hang overhead, setting the stage for a memorable meal. 
Cazba Restaurant
Healthy Iranian dishes prepared with traditional herbs, vegetable, and rice, along with meat, lamb, chicken or fish. 
VIEW MENU, PICNIC 2 GO & SPECIAL OFFER
Chambar Restaurant
Awarded 'Best New Restaurant' in 2004, Chambar is the perfect balance of fine dining without the formalities; the food is exceptional, with a commitment to fresh seasonal produce, Belgian themed with North African influence.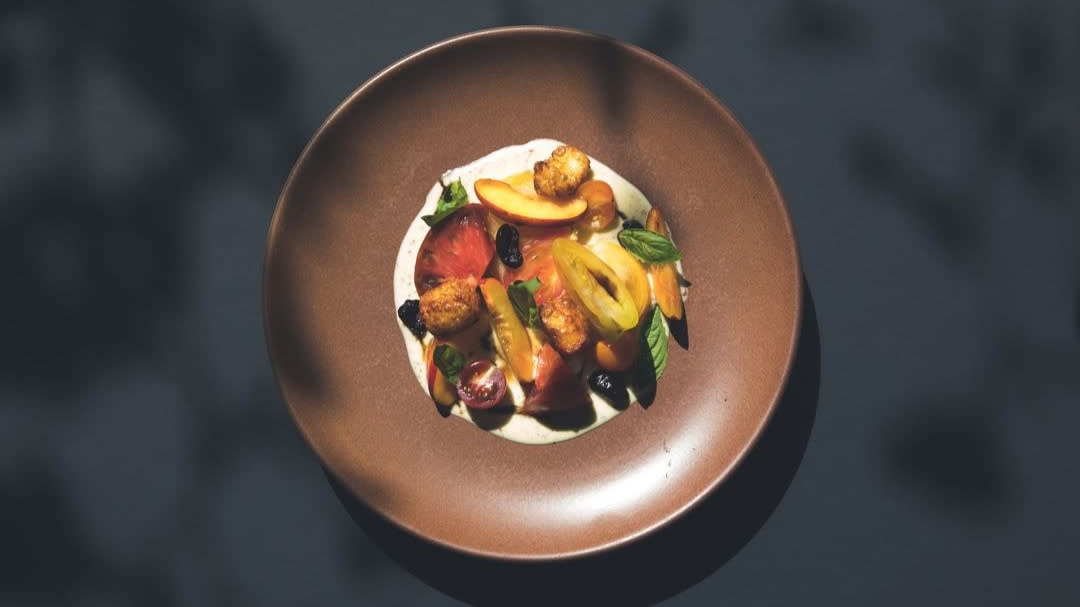 Cold Tea Restaurant
A modern Chinese-Vietnamese restaurant that offers an all-day dim sum, Chinese BBQ, and Vietnamese family-style food. Combined with a craft cocktail program, quality wines and friendly service.
De Dutch - Vancouver Convention Centre
Since 1975, De Dutch has offered its guests a unique dining experience. Specializing in breakfast, brunch and lunch.
Fanny Bar Oyster Bar
Vancouver's only tide to table oyster bar and shellfish market, providing the city with the freshest shellfish and seafood experience in British Columbia.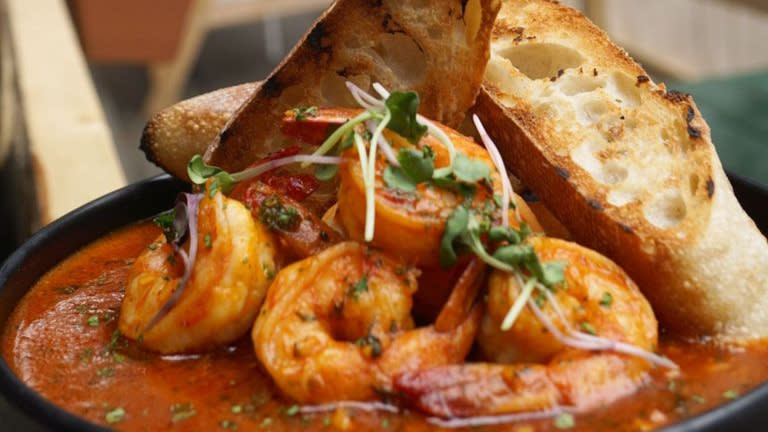 Frankie's Italian Kitchen & Bar
Wheat, olive oil and wine make the complete Italian meal. Frankie's Italian Kitchen & Bar brings some of southern Italy's famous flavours and family recipes, as well as not-so-traditional Italian dishes to the table. Fresh ingredients, proven recipes, fair pricing and exceptional authentic service are the pillars of Frankie's Italian Kitchen & Bar. 
Giovane Cafe + Eatery
This is a place to indulge – sip on seriously qualified stumptown coffee, snack on homemade baked goods and pizza, or sample from the premium pastas, and Vancouver's largest by the glass Italian wine list. giovane cafe + eatery combines authentically local and italian fare with a comfortable, modern space.
Global at Telus Garden
Located in Vancouver's newest architectural landmark, TELUS Garden, this is where stripped down North American cuisine lives and breathes, taking ingredients from across the continent. Menu standouts include the famous Truffled Spaghetti & Signature Meatballs, Queso Fundido, Chili & Garlic Fried SeaBas, and Miso Marinated Sablefish. 
Gyoza Bar
A fresh, local take on traditional Japanese comfort foods: crispy, juicy gyoza, piping-hot ramen, and other appetizing small plates. Gyoza Bar's ramen noodles are created with the concept of koshi: The perfect texture with a slightly al-dente bite. 
VIEW PICNIC 2 GO & SPECIAL OFFER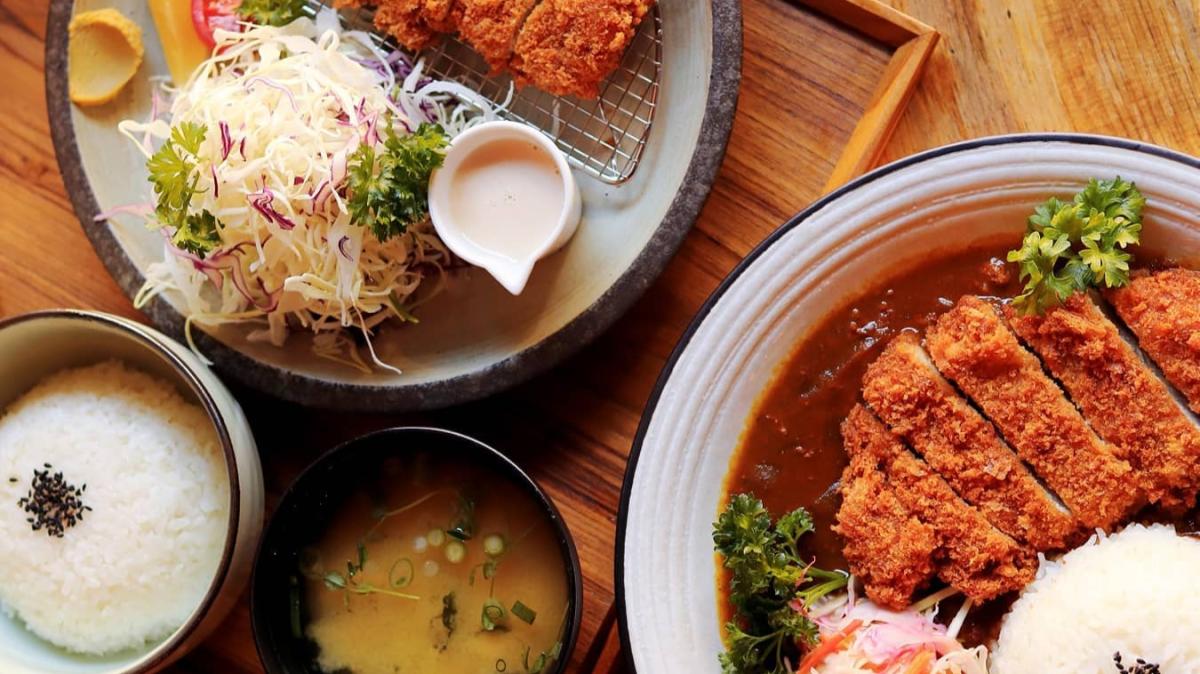 Hawksworth Restaurant
A celebration of Vancouver's cultural diversity and natural environment Hawksworth Restaurant showcases ingredient-led, contemporary cuisine that demonstrates the highly skilled technique and relentless drive for perfection that has become Chef David Hawksworth's trademark. Five-time winner of Vancouver Magazine Restaurant Award's Best Upscale Restaurant.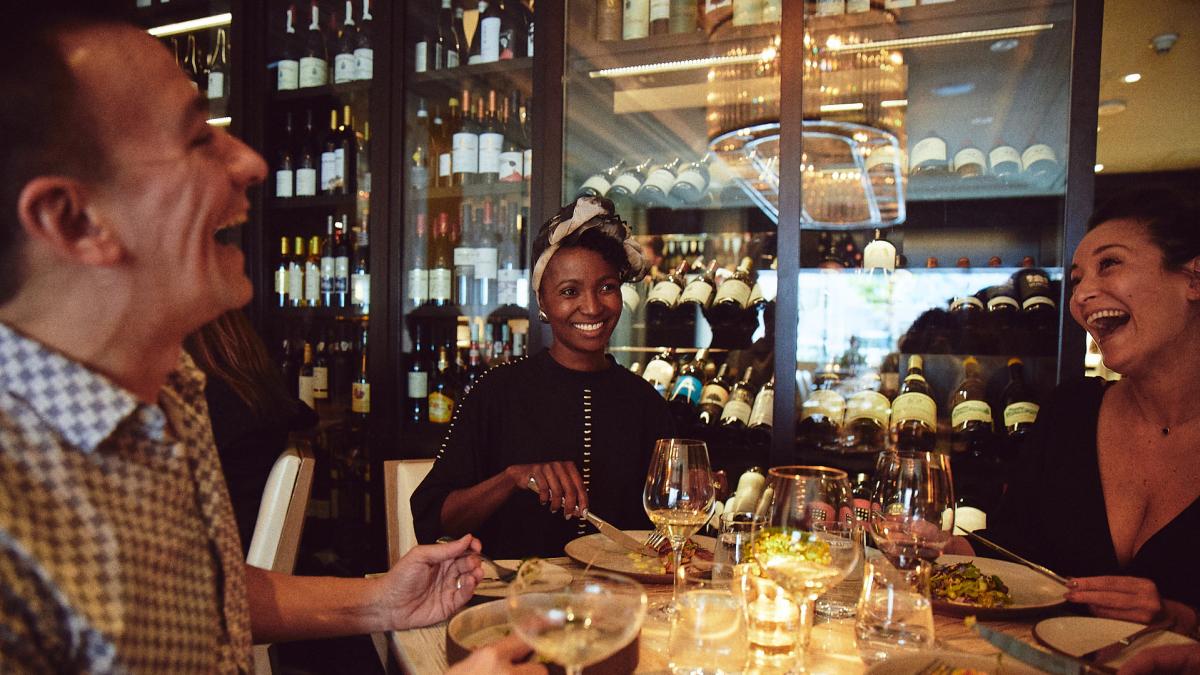 Honey Salt
A true neighborhood restaurant that combines classic comfort with a relaxed sophistication, Honey Salt delivers a contemporary experience complemented by the warmth and style of its dedicated owners. Serving chef-driven, farm to table cuisine with an emphasis on locally and regionally sourced ingredients that highlight the bounty of British Columbia in an approachable and comfortable setting.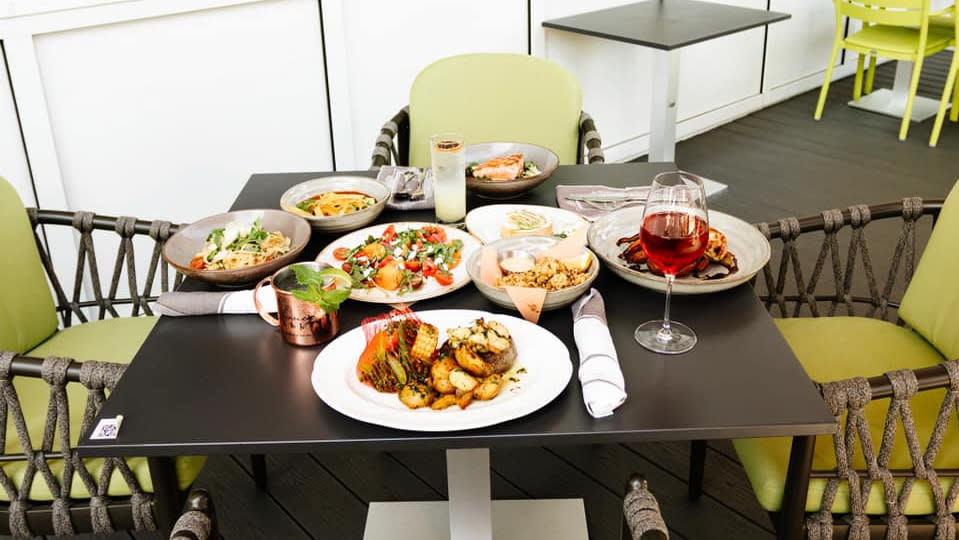 Hydra Estiatorio Mediterranean
Hydra applies Greece's time-honored ingredients and traditional cooking styles, focusing on quality Mediterranean dishes such as vine-ripened tomato salad with flat parsley and feta, tender grilled octopus garnished with lemon juice and olive oil, or lamb chops served straight from the grill with hints of garlic and oregano. 
The Italian Kitchen
This crisp and stylish room is the perfect setting for lunch or dinner where guests are surrounded by Tuscan-style décor with exposed brick walls, lush foliage, and crisp white linen. Featuring fresh multi-regional Italian favourites, complemented by a handpicked wine cellar, featuring exceptional Italian vintages plus a classically inspired cocktail list.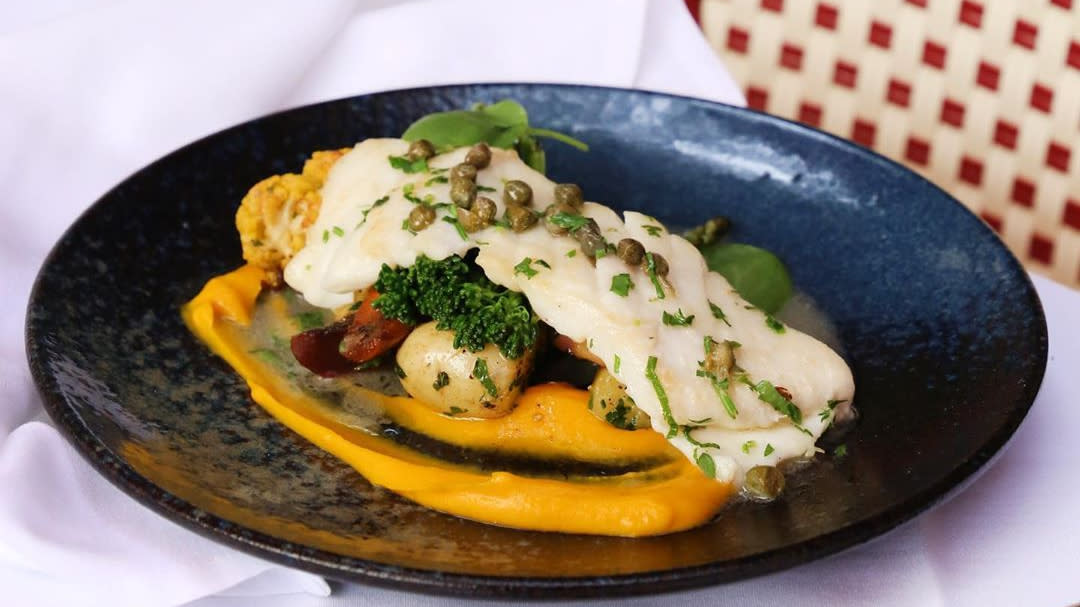 Izakaya Gon's
As part of the Japanese spirit, the time spent encountering customers and those that visit our establishment is a once-in-a-lifetime experience for us. Therefore, we treasure these moments and strive to provide you with the highest level of hospitality as possible. 
Lot185 Cafe & Wine Bar
Lovingly designed by Executive Chef Mark Massicotte, the menu brings together multicultural flavours with a locally sourced foundation so that you can enjoy the best of Vancouver alongside stunning views both inside and out. All of the food is proudly made in a 'scratch kitchen' environment using only fresh, local and seasonal ingredients.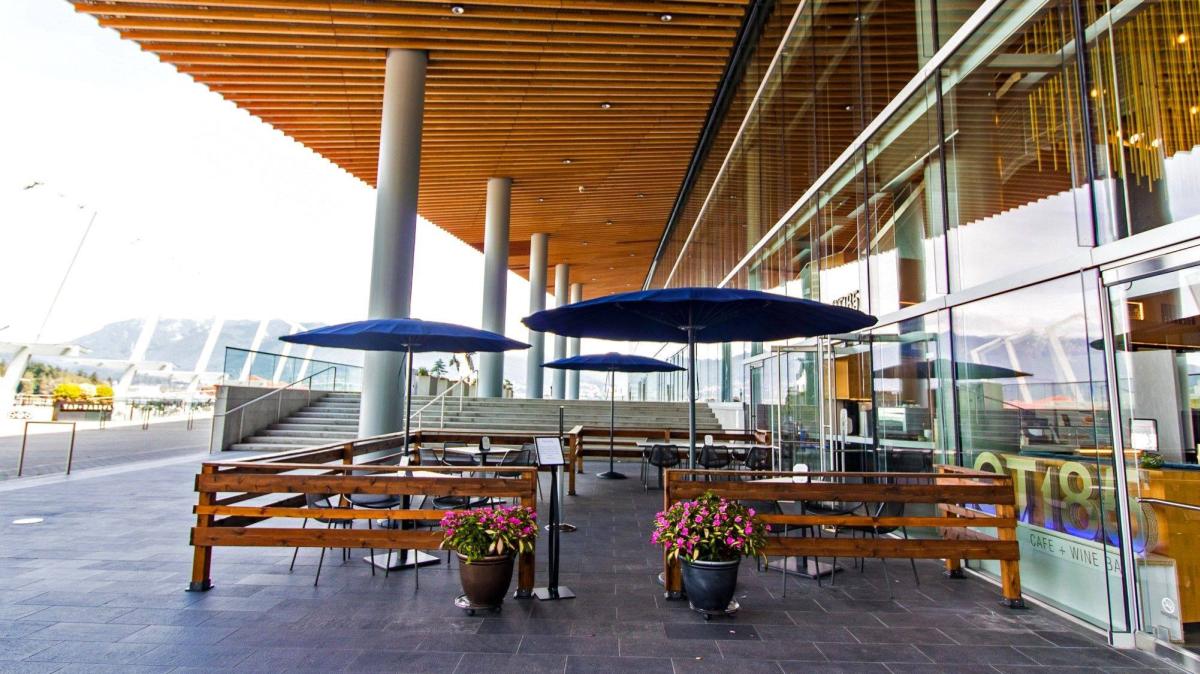 Mahony & Sons - Burrard Landing
A unique, comfortable west coast pub experience perfect for any occasion—or no occasion at all.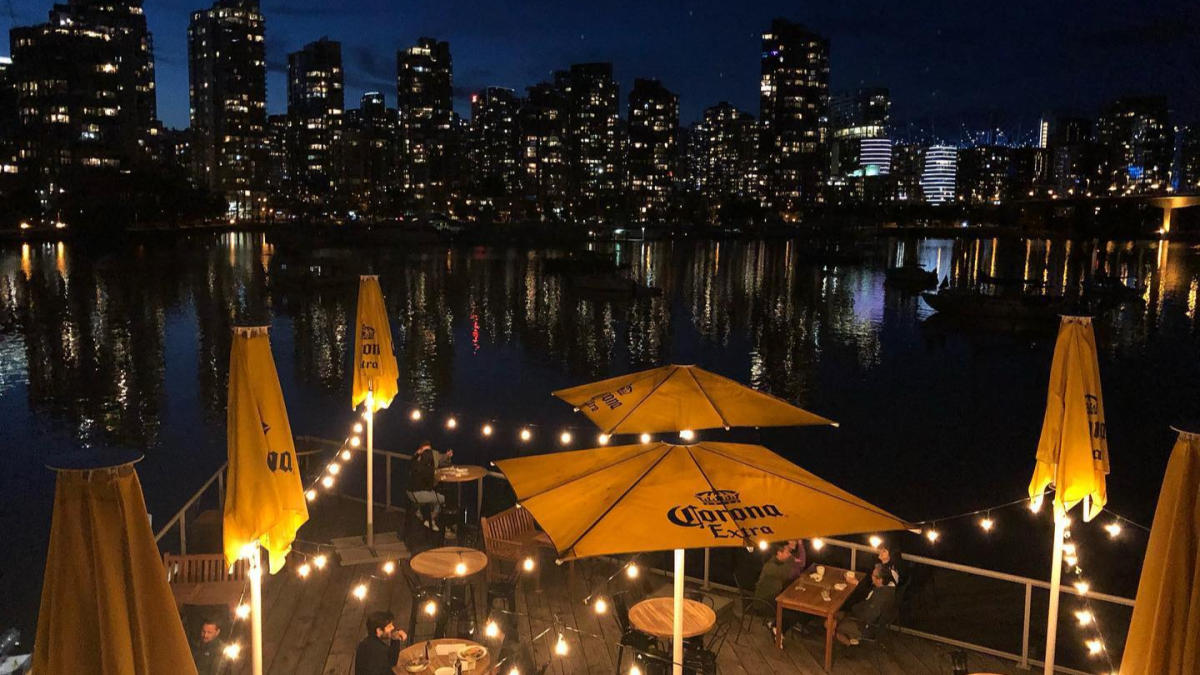 Miku Restaurant
Situated along the Burrard Inlet next to the Vancouver landmark Canada Place, Miku Waterfront continues to deliver gourmet Aburi cuisine, first introduced to Vancouver by Miku in 2008, paired with its well known, energetic ambience.
VIEW PICNIC 2 GO & SPECIAL OFFER
Moxie's Grill & Bar - Davie Street
Executive Chef Brandon Thordarson has created tasty dishes to complement our global menu, which is sure to offer something for everyone. Enjoy food alongside their very own Big Life Amber or Euro beers.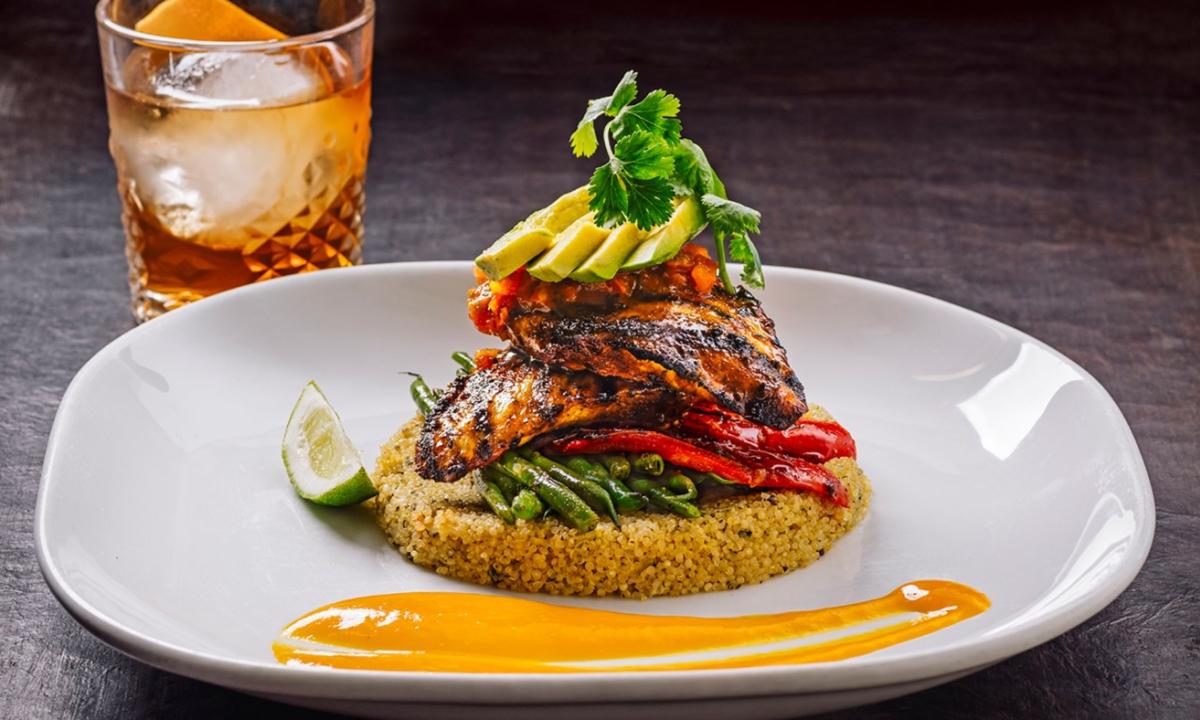 Nando's Flame-Grilled Chicken - Davie
A flavourful choice, offering tons of tasty options for your palette! From lemon and herb to extra hot & spicy, you can flavour-up your chicken the way you like it. In addition, choose from a delectable array of sides and salads ranging from spiced rice to Nando's signature coleslaw. 
Nightingale
An approach to dining introduces simple seasonal dishes ­ — packed with natural flavour ­­— their fresh crudo and charcuterie, creative house-made pastas, pizzas, crisp salads and seasonal veggie dishes can be enjoyed with friends old and new; paired with local craft beers, complementing wines or on-tap gin & tonics.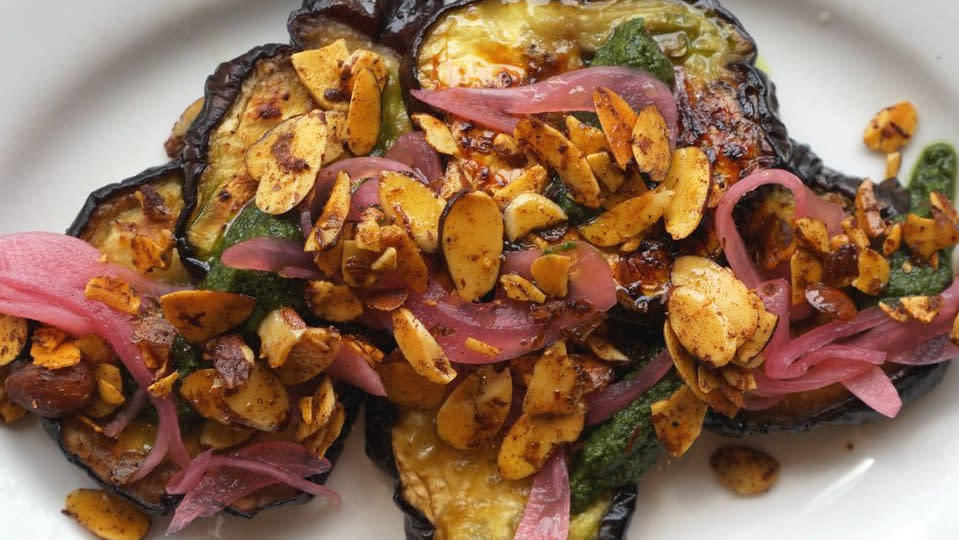 P2B Bistro & Bar
A modern, upscale-casual bistro emphasizing fresh, local, and sustainable ingredients used to deliver simply prepared chef-crafted food. 
Pacific Yacht Charters
Who doesn't love sitting on a yacht enjoying great food and drink? It feels like you are getting away, even though you don't leave the dock! With PYC To-Go you can come on board and enjoy just that, or, take your order 'to-go'! Socially distant tables have been set up in the Dining Salon, Sky Deck and a lounge area on the Bow Deck.
VIEW PICNIC 2 GO & SPECIAL OFFERS

Pacifico Pizzeria & Ristorante - Smithe
Combining the freshest Pacific Northwest ingredients with the finest traditional recipes from the kitchens of Italy.
Palate Kitchen
From exceptional coffee to exceptional food, Palate provides guests with an innovative menu at the famous Jameson House in the heart of West Hastings.
Prestons Restaurant + Lounge
Using local and seasonal ingredients to create a menu that is innovative and refreshingly local, with a goal to bring you food from the farm to your table using fresh and locally grown ingredients. What  isn't made in-house is sourced from local artisans to bring you the quality and flavour of the West Coast.
VIEW MENU, PICNIC 2 GO & SPECIAL OFFERS
Showcase Restaurant & Bar
Located inside the Vancouver Marriott Pinnacle Downtown Hotel on the corner of West Hastings and Thurlow Street in downtown Vancouver is this award-winning Vancouver Restaurant. An upscale casual dining restaurant is a reflection of Vancouver's ethnicity with a diverse mix of flavours, influences and inspirations.
Sylvia Restaurant & Lounge
Beachside dining in the beautiful and historic Sylvia Hotel. Just steps from English Bay, Sylvia's Restaurant, Bistro, Patio and Lounge are favorite spots for locals and visitors.
Tap & Barrel - Convention Centre
A Vancouver born and bred restaurant serving honest, regional food with local craft beer and premium wine. The innovative beer and wine program is exclusive to BC on tap, featuring 36 beers and 20 wines.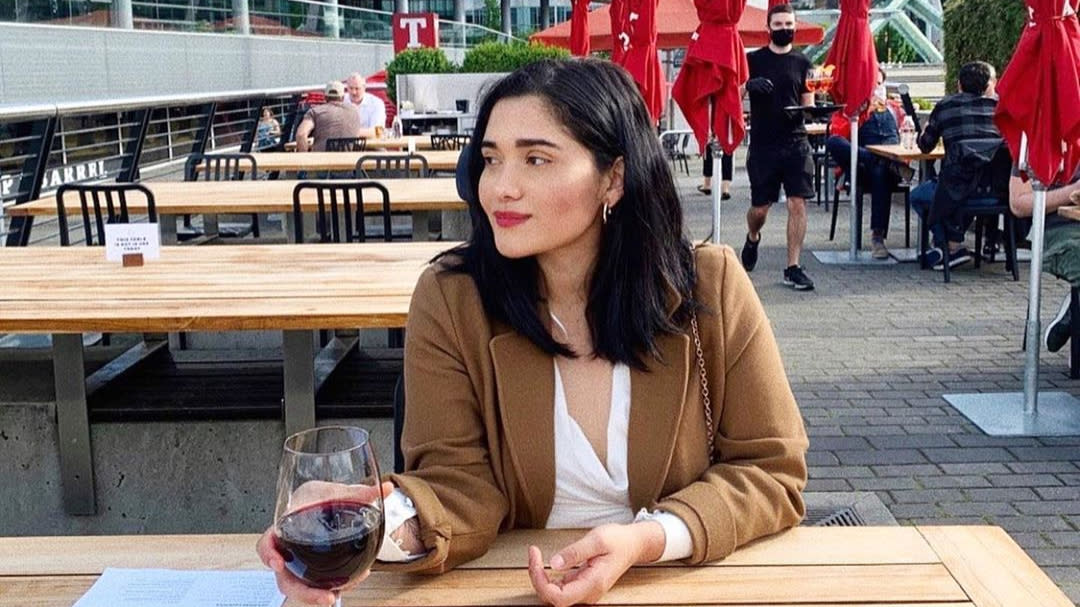 The Lions Pub at Terminal City Club
English style pub with wood panel and brass decor, great food and drinks. Steps from the heart of the city to the south, and waterfront to the north.
VIEW MENUS, PICNIC 2 GO & SPECIAL OFFER
The Living Room at Belmont Hotel
From your morning coffee to watching your favourite sports team to eating those late-night snacks, there is always a reason to end up here. In the Living Room you're never out of reach from the comforts of home.
The Lobby Lounge and RawBar at Fairmont Pacific Rim
Lose yourself in the Lobby Lounge and RawBar's seductive scene, where glamour meets comfort. Whether curled up by the fireside, enjoying the live music from front row seats or mingling at the Bob Dylan-inspired communal tables, the Lobby Lounge and RawBar is the perfect place to start - or end - your night.
The Pawn Shop
An East L.A inspired taco and tequila bar located on Granville Street. Be prepared to be greeted with an inviting, friendly and authentic cantina-inspired experience.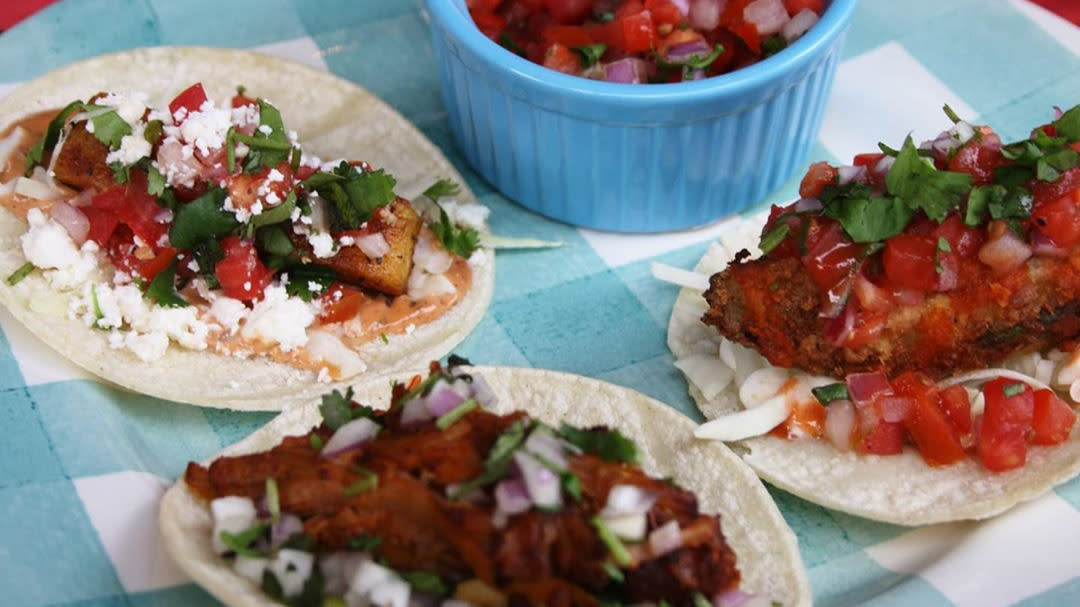 The Yaletown Saloon
The largest in-house smoker in the city, offering up southern comfort cooking. These BBQ experts specialize in slow-cooked meats, homemade rubs and sauces with all the fixings.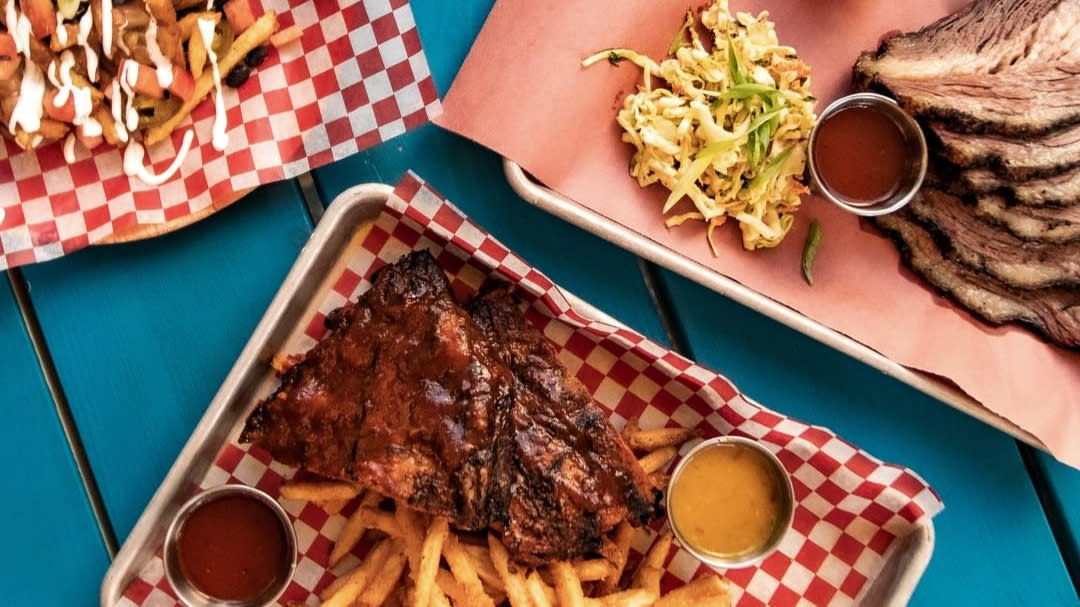 Uno Gelato - Convention Centre
Italian style gelato and sorbetto made fresh daily from scratch, embracing a "farm-to-cone" philosophy. You won't find bubblegum flavoured gelato, but you will find year-round favourites as well as seasonal creations using the very best natural ingredients available. 
The Victor
An elegant bar offers premium libations, cutting edge cocktails, and an extensive selection of champagnes and wines. Featuring a contemporary and seasonally inspired menu highlighting a wide array of Pacific Northwest seafood and a tiered selection of speciality steaks.
Looking for a cosy or scenic spot to settle down with your Picnic 2 go? Discover picnic spots near Downtown Vancouver. To discover more Dine OutSide restaurants, their menus and deals, head to Restaurants.