Dine OutSide Restaurants in Vancouver's West End
Before you dig in, check out our Know Before You Go Guide, which features safety tips and a guide on what to expect when Dining OutSide.
Banana Leaf Malaysian Cuisine 
Step out of Vancouver and into the warm heart of Malaysia. The cheerful atmosphere, friendly service, colourful traditional décor, and excellent prices add up to a dining experience to remember.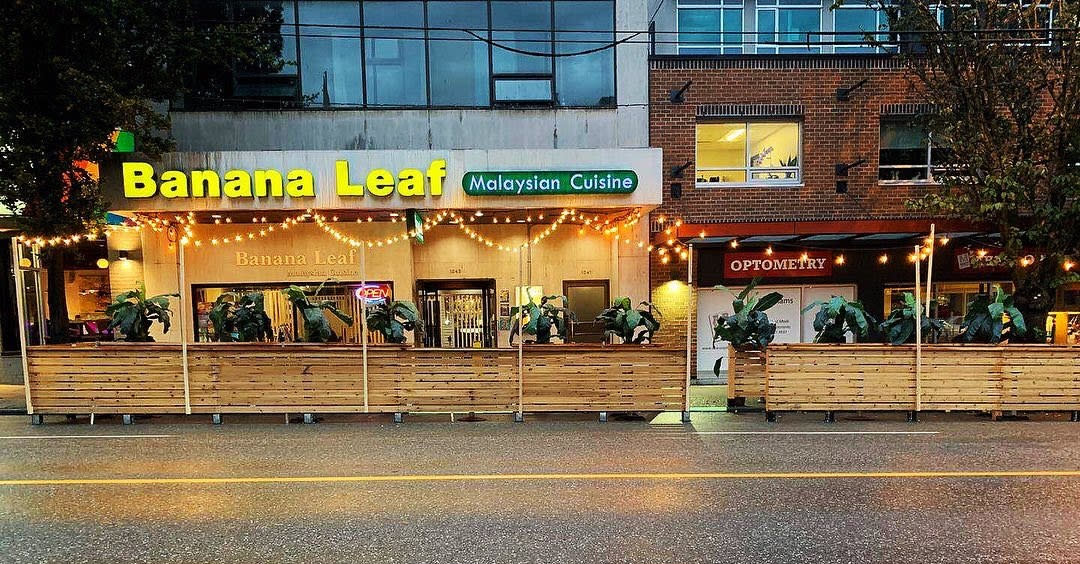 Beetbox
Conscious comfort food for the ever-growing community of vegans, vegetarians and 'flexitarians'. On the menu you'll find; mouthwatering burgers, sandwiches and wraps as well as snacks, salads and sides and a bar featuring local kombucha and craft beer and vegan BC wine on tap, handcrafted cocktails, zero-proof libations and vegan milkshakes.
VIEW PICNIC 2 GO & SPECIAL OFFER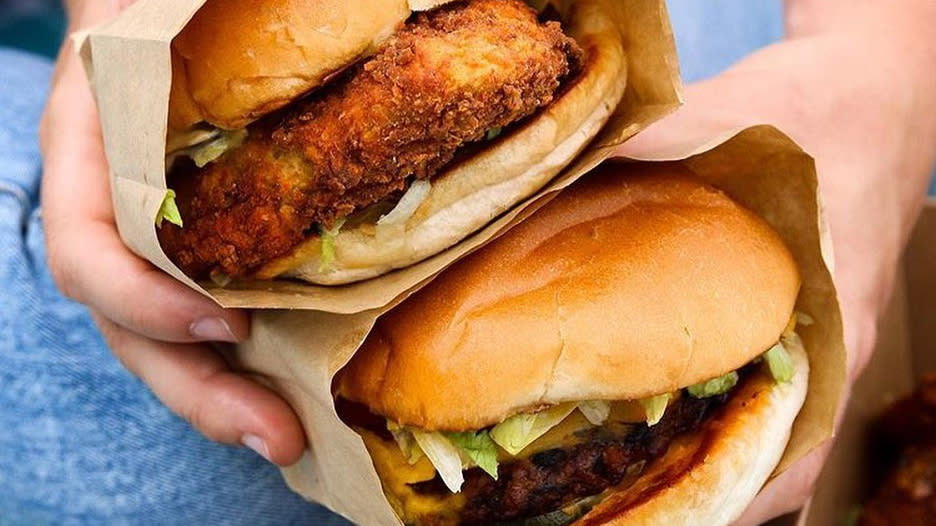 BeSide Forage
Located next to Forage, a relaxed counter-style service spot where you can grab and go, or hang out and listen to some music. Enjoy tasty baskets of BBQ pork ribs, fried chicken wings, french fries, frothy beers, and ice cream sandwiches.
VIEW PICNIC 2 GO & SPECIAL OFFER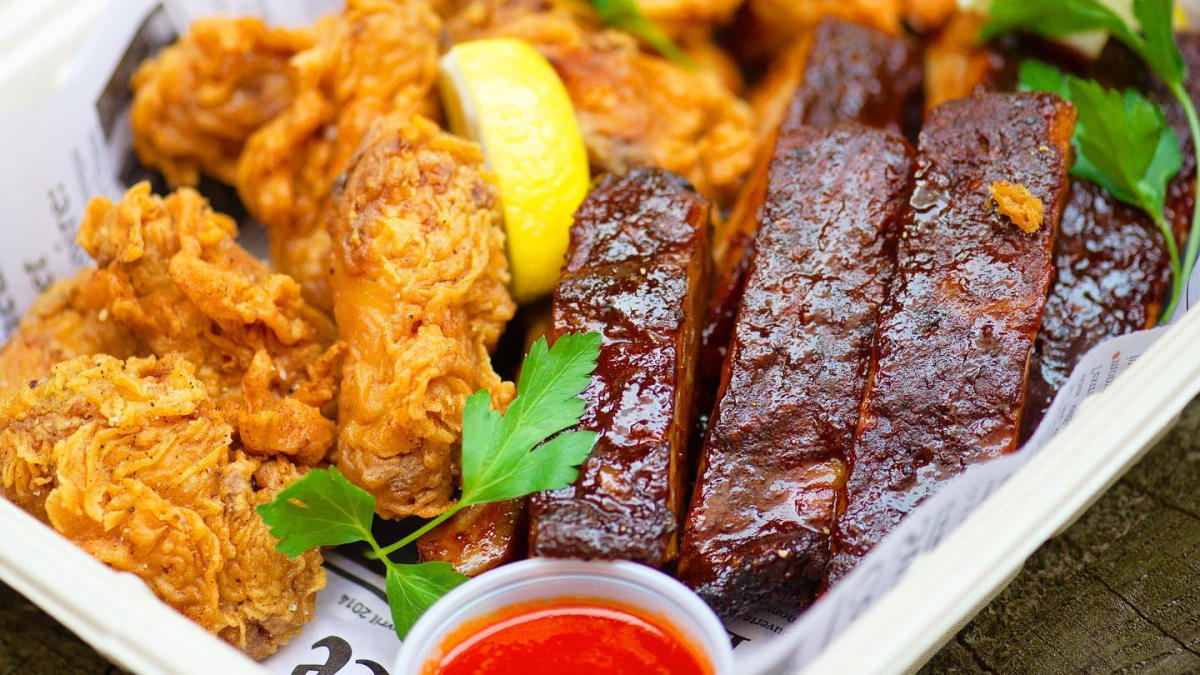 ChiMec Fried Chicken & Burger
A newly opened fried chicken and burger joint that offers a small menu of classic fried chicken dishes, such as a ChiMec Burger made with a whole fried chicken breast on a buttered and toasted brioche bun with coleslaw, pickles, and pickled onions. 
VIEW PICNIC 2 GO & SPECIAL OFFER
Davie Dosa Company
This is an exotic culinary experience of traditional Southern Indian cuisine (accessible to vegetarian, vegan, gluten and nut intolerant, and other food allergies) and delicious cocktails to a vibrant neighbourhood. 
VIEW PICNIC 2 GO & SPECIAL OFFER
Espana
A cosy 40 seat restaurant that showcases flavours and wines from Spain with a menu of 20 or so tapas dishes using a mix of locally sourced and seasonal produce, meats and seafood, plus a selection of Spanish cheeses and charcuterie, as well as a daily changing paella. 
VIEW PICNIC 2 GO & SPECIAL OFFER
Forage
Connecting diners to local fishers, foragers and farmers. Also featured, the handiwork of an eclectic crew of talented BC distillers, winemakers, and brewers. The menu is – first and foremost – delicious, but also reflective of our uncompromising commitment to local ingredients and building community through shared plates.
VIEW PICNIC 2 GO & SPECIAL OFFER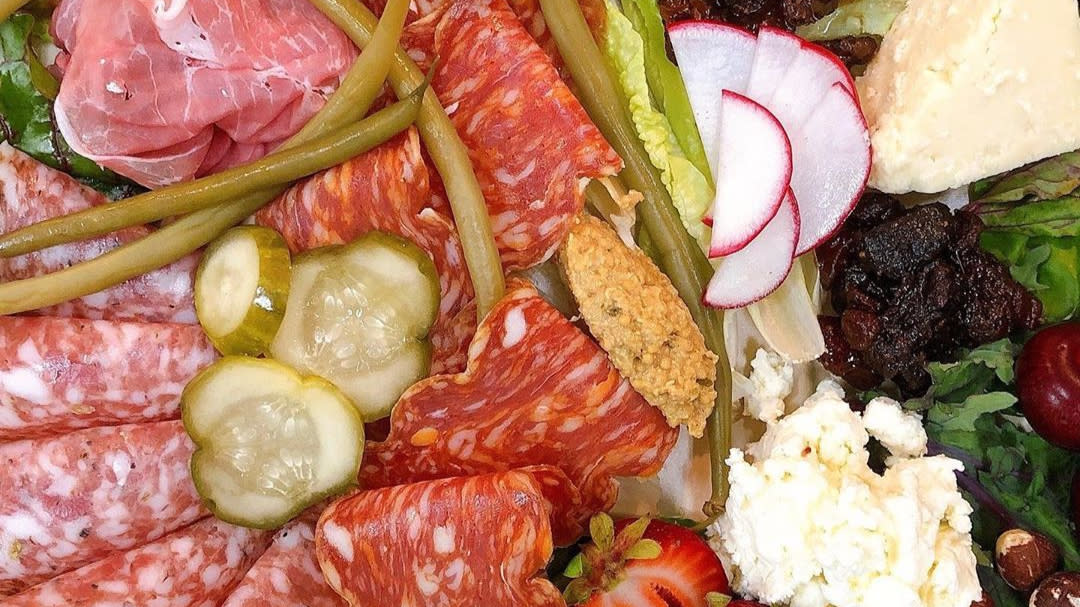 Gurkha Himalayan Kitchen
 A hidden gem at Davie street that gives you a relaxed dining space served up alongside traditional authentic Nepalese, Tibetan and Himalayan cuisines. Vegetarian and vegan options available.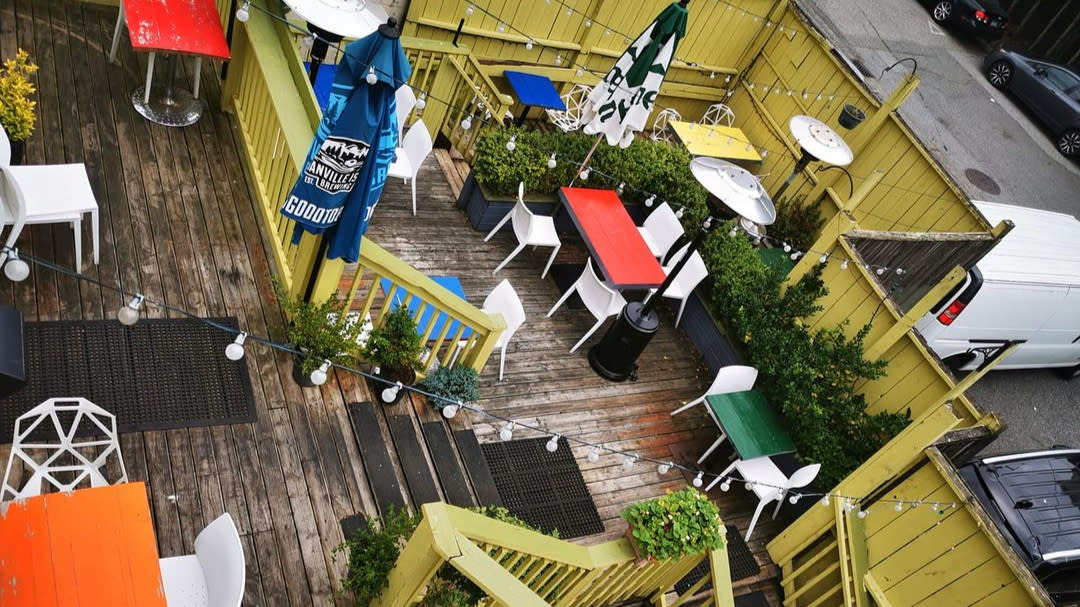 J&G Fried Chicken
Founded in 1973, J&G Fried Chicken has 45 years of history and culinary tradition, continuously celebrating this heritage to inspire new, authentic menu creations our customers crave.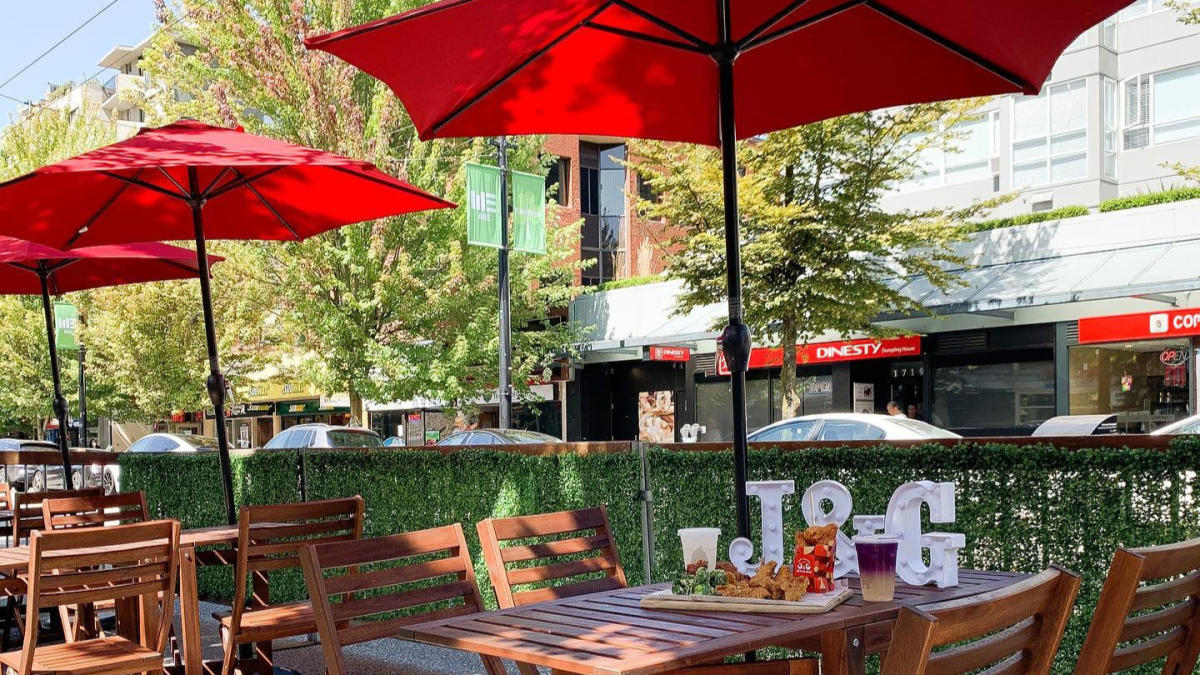 La Belle Patate
Authentic Québécois cuisine that even the proudest Francophone would approve of. At this location, a variety of 38 poutines come with an array of toppings to make your mouth water. Also served; Montréal smoked meat sandwiches, authentic steamed hotdogs, and the best Quebec beer.
Ofra's Kitchen
Discover the unique flavours of Israeli food and other Middle Eastern dishes that focus on vegetarian/vega​n dishes found in traditional Middle Eastern cuisine.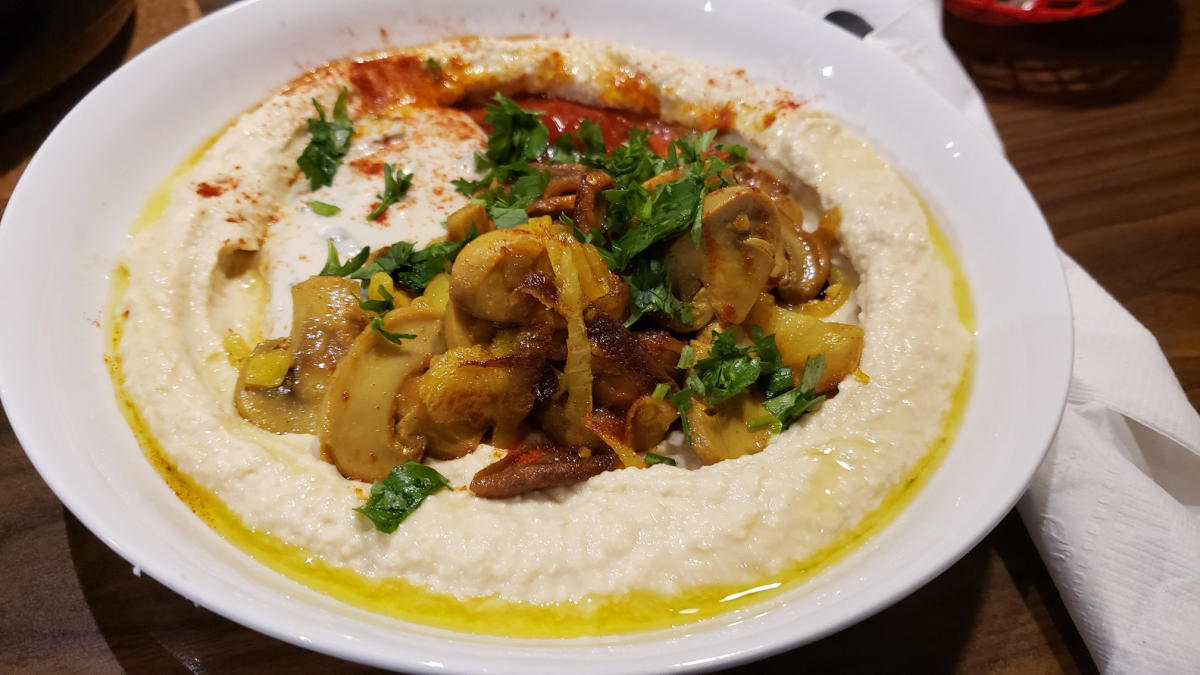 Robba da Matti - West End
Formerly known as Yaletown L'Antipasto, is a family-run Italian restaurant that will give you the experience of being on vacation in Italy for the night. Stop by for some fresh pasta, fine wine & a good time!
The Roost
Southern-style fried chicken using antibiotic and hormone-free chicken from farms around the Fraser Valley, sourcing the best quality meat and products available for your consumption. 
Looking for a cosy or scenic spot to settle down with your Picnic 2 go? Check out these 8 picnic spots in Vancouver's West End. To discover more Dine OutSide restaurants, their menus and deals, head to Restaurants.