EXPLORE DOWNTOWN VANCOUVER FOR DINE OUTSIDE
With BC Place Stadium at one end, Stanley Park at the other, and the city's best-known shopping precinct in between, Downtown Vancouver is a must-stroll. Downtown is a popular area, there are quiet spots. Coal Harbour, despite being situated in central downtown, is a surprisingly calm little neighbourhood, right on the water's edge, with views of the local mountains and Stanley Park.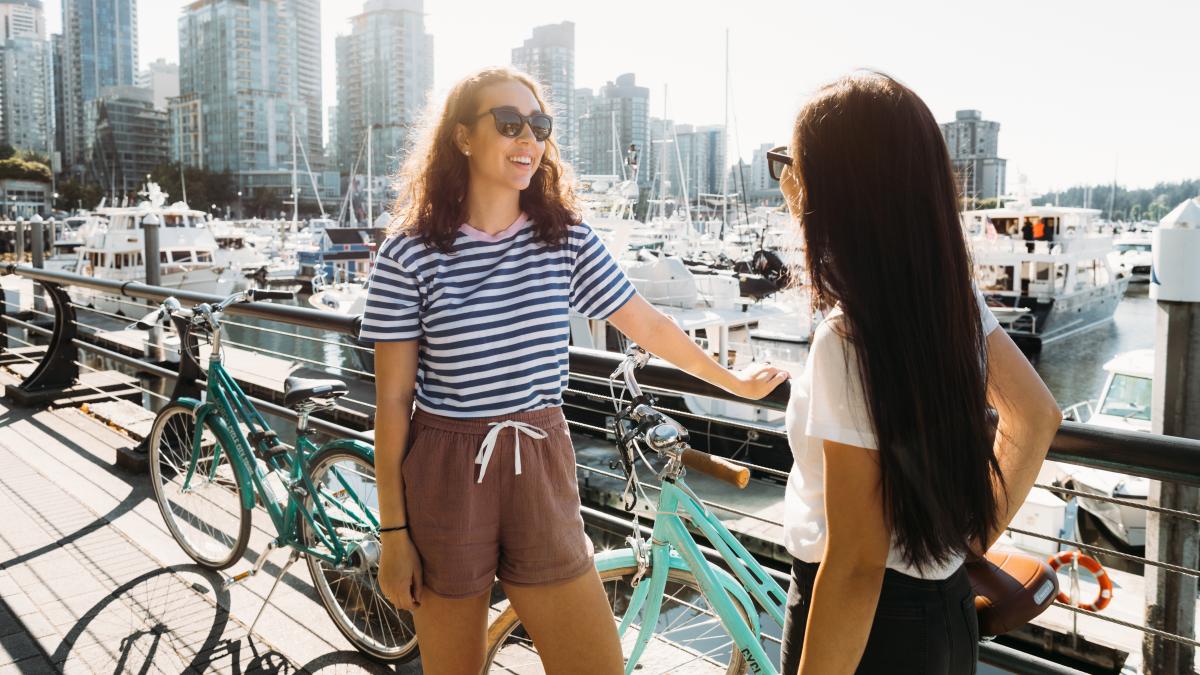 The History of Downtown Vancouver
The Squamish First Nation were the first to settle in Vancouver, specifically on Brockton Point, Deadman's Island and Lumberman's Arch.
One of the first streets in Vancouver, Robson Street, has a history that dates back to the late 1800s where, even then, it served as a commercial and social hub.  In 1862, the discovery of coal in the harbour – first noted by Captain George Vancouver – served as inspiration Coal Harbour's name and lead to the industrial development of a shipyard and railway terminus. 
In 1911 The Denman Arena was built and was used to house the Vancouver Millionaires ice hockey club, and site of the only Stanley Cup victory by a Vancouver team. However, the arena was destroyed in a fire in 1936.
During World War II, the Royal Canadian Navy Reserve established its division and shore facility base in the Coal Harbour area; it was used for recruitment and training. The HMCS Discovery – named for Captain George Vancouver's ship – continued its training role after the war, and now serves as headquarters for Reserve and Cadet units. 
After WWII, Robson Street, one of Vancouver's oldest commercial streets, was dubbed Robsonstrasse in the '50's, as a homage to immigrants from postwar Germany who set up a collection of flourishing retail shops with a European flavour. Visitors came in droves, attracted by the international character of delis, bakeries and high-fashion boutiques.
Today, the international character of Downtown Vancouver still exists. If you find yourself in the heart of the downtown core, you'll walk right alongside sports fans heading to a game, and locals lining up outside noodle shops and eager customers on Robson Street, which continues its reign as Vancouver's flagship shopping destination. 

FOOD AND DRINK IN Downtown Vancouver
The historically international flavour continues in present-day Downtown, with a multicultural mix of cuisines delighting a plethora of palates. You'll find casual joints(Moxie's Grill, The Pawn Shop) serving burgers, beers and comfort food, and international eats (Cazba, Gyoza Bar, Hydra), and waterfront eateries (Sylvia Restaurant, Tap & Barrel). Downtown also contains many upscale spots (Boulevard Kitchen, Chambar, Glowbal, Hawksworth), where the focus is on great food and even better conversation. If you're thirsty, head to one of the pub-style spots (Browns Social House, Yaletown Saloon, and The Lions Pub), with plenty of local craft brews and B.C. wines available, there's plenty to drink to. Caffeine fiends will adore the many coffeehouses and cafe in Downtown. Drop by Giovane to grab some sweet and savoury eats to go and find a park bench. Explore all Dine OutSide's restaurants in Vancouver's Downtown.
If you're looking for the perfect spot to settle down with your Dine OutSide Picnic 2 go, check out these picnic spots in the Downtown Vancouver.
We're committed to keeping locals and visitors safe while they Dine Outside, check out our Know Before You Go Guide, which features safety tips and a guide on what to expect when Dining OutSide.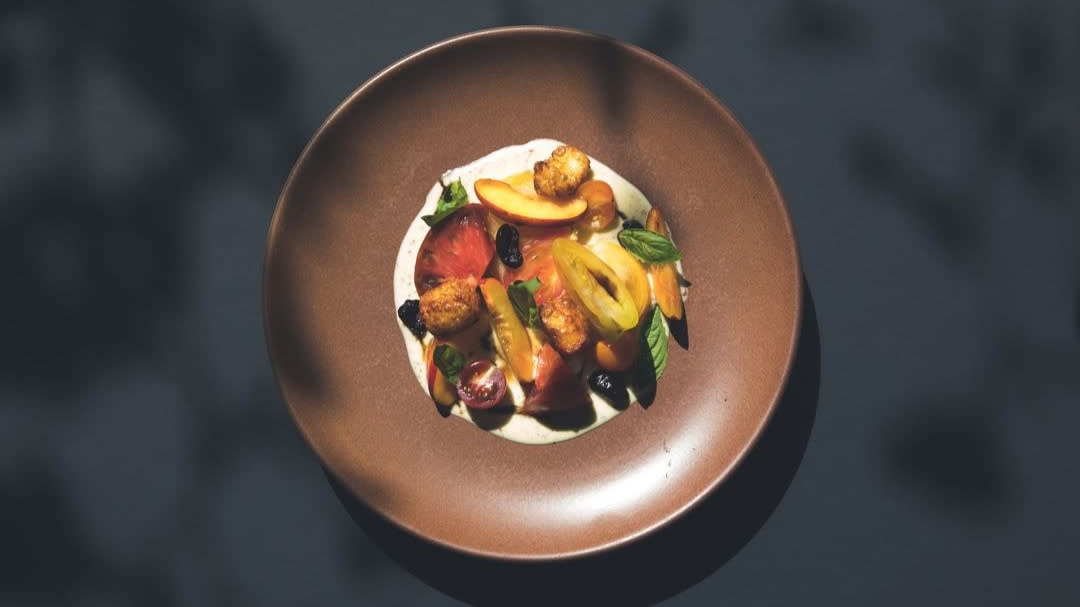 SHOPPING IN Downtown
If maxing out your credit card (or window shopping) is your endgame, Robson Street is your fantasyland. At Granville Street, you'll find high street fashion retailers, well as the entrance to Pacific Centre Mall. Further west, take your pick of sporting goods, accessories, intimates, home décor, beauty products and wellness services; start at made-in-Canada (or Vancouver) favourites. Take a peek down Alberni Street if your tastes run to high-end brands. You'll soon see why this particular street is nicknamed "Luxury Row".
For more information, visit the Downtown Vancouver Business Improvement Association. 
THINGS TO SEE AND DO IN Downtown Vancouver
BC Place Stadium lies at the east end Downtown, beckoning sports fans eager to catch a game. The stadium also houses the fascinating BC Sports Hall of Fame and Museum, whose galleries share inspiring stories of hometown heroes. 
Strolling west along Robson Street, you'll reach the coliseum-like Vancouver Public Library (which you might recognize from hit Netflix shows like The Flash, Arrow, Supergirl and Smallville). A few blocks up is the Vancouver Art Gallery. In addition to thought-provoking exhibits and attention-grabbing events, the attraction is home to the 1931 Gallery Bistro exquisite hidden patio, enveloped by greenery and bright blooms – an idyllic spot to sip wine.
Even if you're not visiting on business, a walk around the Vancouver Convention Centre is recommended. Along with lots of public art, the surrounding section of the seawall includes many interpretive plaques giving visitors a sense of the harbour's history. Within the distinctive white sails of Canada Place, you can take a virtual flight over the country via the 4-D Fly Over Canada attraction (Save 30% when you buy tickets to both the FlyOver Canada and FlyOver Iceland experiences). Make sure you visit Jack Poole Plaza, home of the Olympic flame from the 2010 Olympic & Paralympic Winter Games!
Walk towards Stanley Park and you'll find it hard to resist taking a seat on a park bench and watching the harbour life, complete with cyclists whizzing by (Save 10% on bike rental from Cycle City Tours and cycle along the seawall yourself!), boats bobbing past, and floatplanes landing, all with a spectacular mountain backdrop. You can take to the water yourself by boarding a seaplane for a "flightseeing" tour over the city (Save on flightseeing when you book an overnight stay via Harbour Air) or heading out on a whale viewing trip with Orca Spirit Adventures (BC Residents can receive  20% off their whale watching tours.)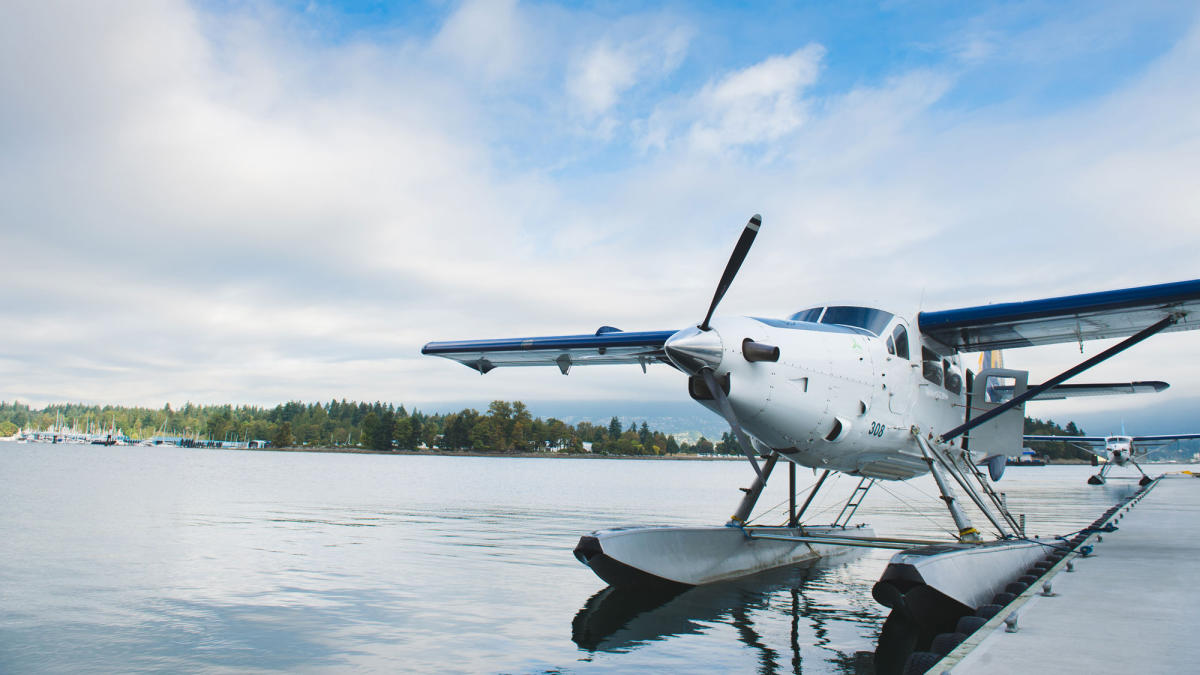 Can't get enough of Downtown? Make it an overnight stay at a Downtown Hotel.