EXPLORE Gastown FOR DINE OUTSIDE
Vancouver's oldest neighbourhood, Gastown grew from a single tavern founded by John 'Gassy Jack' Deighton back in 1867. Today, the district retains its historic charm and independent spirit with Victorian architecture and vintage style lampposts. But don't let the quaint surroundings fool you. Gastown is also home to a thriving independent fashion scene, impeccably curated décor shops, galleries filled with exquisite First Nations art, and some of the city's buzziest restaurants and cocktail bars.
THE HISTORY OF Gastown
Gastown's history is intrinsically tied to Gassy Jack Deighton, a Yorkshire steamboat captain and barkeep who opened the area's first saloon. The town flourished around Gassy's bar, quickly becoming a hub of trade and commerce.
In 1886, the Canadian Pacific Railway's terminus was established parallel to Water Street, leading to a fresh crop of warehouses. That same year, the City of Vancouver was officially incorporated. A few short months thereafter, the city was ravaged by the Great Fire, which destroyed all but two buildings.
Resiliency overcame devastation, and Vancouver once again built itself into a commercial centre with stores like Hudson's Bay Company, Woodward's and Army and Navy setting up roots. Gastown remained the centre of the city, particularly for imbibers who could choose from 300 licensed establishments located within a 12-block area.
Throughout and after the Great Depression, Gastown once again declined, this time falling prey to a flux of beer parlours, cheap rooming houses and loggers' hiring halls. A few decades later, the neighbourhood began to see a shift as citizens called for preservation of its historic architecture. Eventually, the government agreed, and Gastown was designated a National Historic Site of Canada in 2009.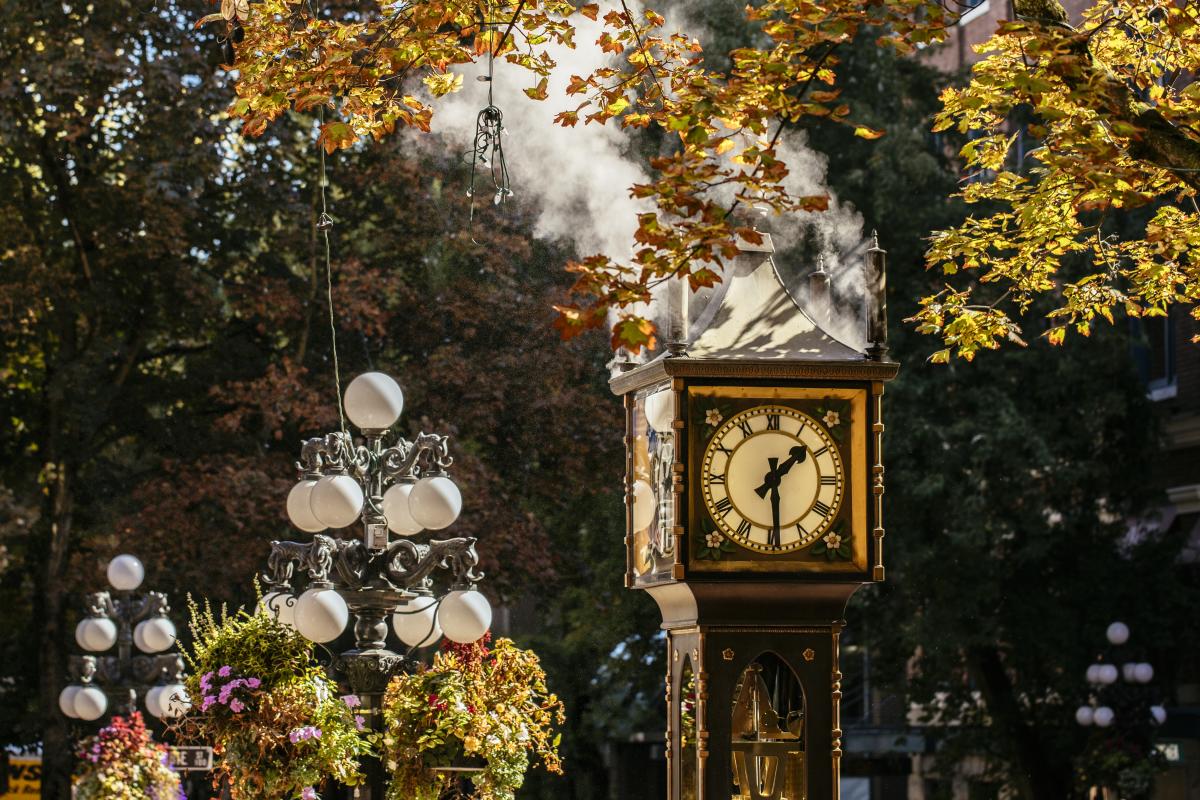 FOOD AND DRINK IN Gastown
Gastown's dining scene represents some of the most creative culinary acumens in the city. Whether European fare infused with farm-to-table flair, Asian-inspired molecular gastronomy or five-star classic French, food fans will fall in lust with the district's eclectic array of eateries. The best way to dine in Gastown is progressive eating: start with appetizers and cocktails at the saloon-like Pourhouse; then move on to cheese and charcuterie at Di Beppe, dim sum at Ampersand, or a hummus plate at Nuba. Afterwards, settle in for a decadent meal the likes L'Abattoir, Jules Bistro or Water Street Cafe. Explore all Dine OutSide's restaurants in Gastown.
If you're looking for the perfect spot to settle down with your Dine OutSide Picnic 2 go, check out these 5 picnic spots near Gastown.
We're committed to keeping locals and visitors safe while they Dine Outside, check out our Know Before You Go Guide, which features safety tips and a guide on what to expect when Dining OutSide.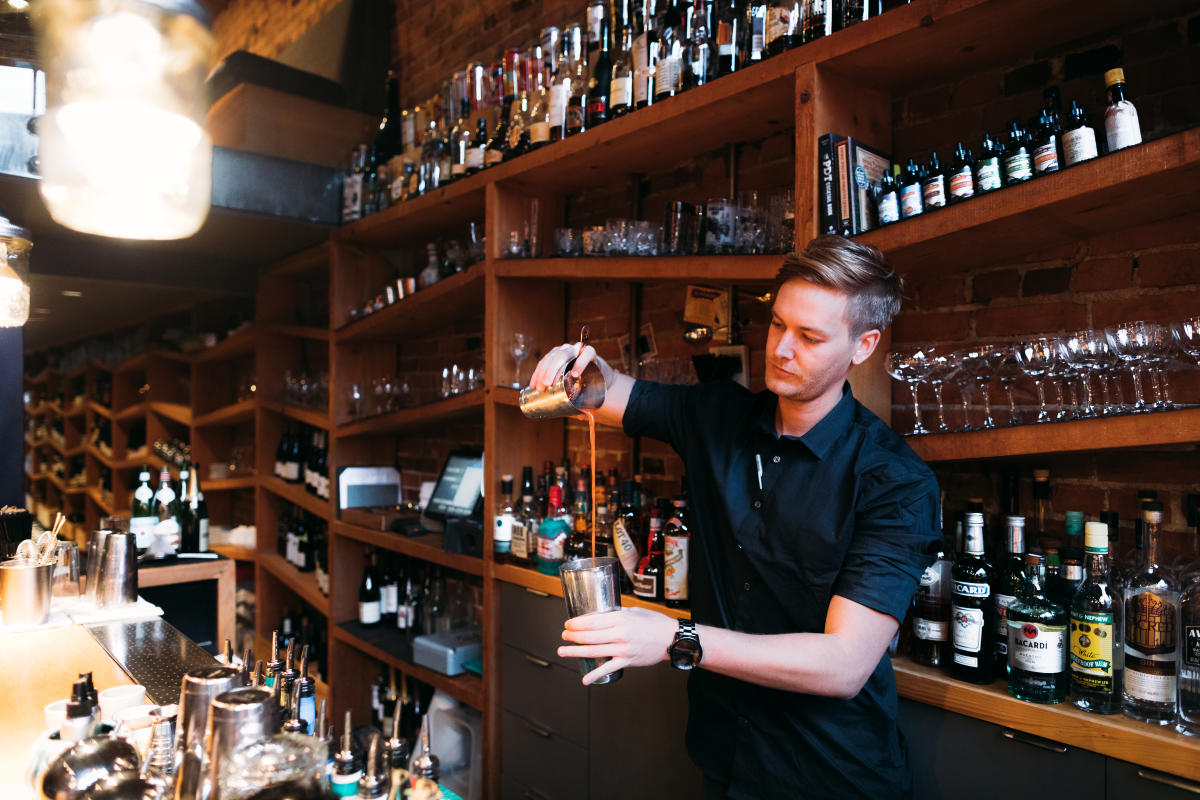 SHOPPING IN Gastown
If you only have time to shop one neighbourhood while you're in Vancouver, it should probably be Gastown. Gastown's combination of traditional souvenir stores beckoning visitors with patriotic treats like maple fudge, moose pyjamas and salmon candy, art galleries carrying authentic First Nations jewellery, carvings and paintings, and independent fashion boutiques selling locally made clothing and accessories such as Secret Location, you'll find plenty of things for both yourself and those you need to buy souvenirs for. 
For more information, visit the Gastown Business Improvement Society.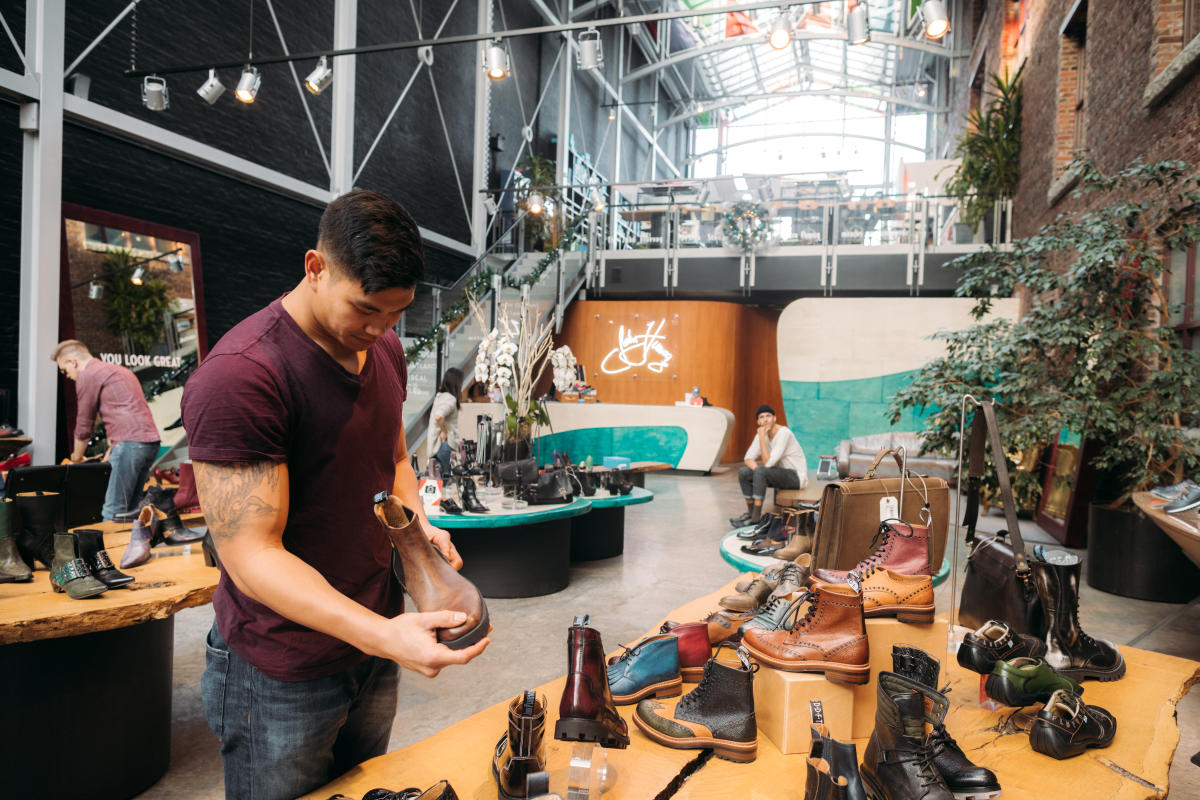 THINGS TO SEE AND DO near Gastown
As you enter Gastown along Water Street, you'll find a picture-perfect collection of heritage buildings leading to the city's most-photographed attraction: the Steam Clock, which whistles the Westminster Quarters every 15 minutes and puffs steam at the top of the hour. 
For a bird's-eye view of Gastown and surrounding neighbourhoods, head over to the Vancouver Lookout; ascend 167 metres above sea level and you'll emerge onto a light-filled platform showcasing 360˚ panoramas of the city skyline, North Shore Mountains and the Pacific Ocean. 
Delve into Vancouver's murky past at the Vancouver Police Museum, which houses more than 20,000 artefacts, documents and photographs chronicling the history of law enforcement in Vancouver (for more on the city's legacy of brothels, bootleggers and opium dens, sign up for Forbidden Vancouver's "Lost Souls of Gastown" tour).
Gastown is also the perfect spot to follow in the footsteps of celebrities. The cobbled streets will give you a sense of déjà vu as you're reminded of key scenes from notable productions like Fifty Shades of Grey, The Mountain Between Us, Once Upon a Time and Twilight – you might even wander into the neighbourhood on the same day as a visiting film crew!
A short walk from Gastown, you'll find this historic Chinatown neighbourhood. No visit is complete without spending time at Dr. Sun Yat-Sen Classical Chinese Garden—the first of its kind to ever be built in Canada. Along with being a beautiful garden, it offers a fascinating primer on Chinese culture and symbolism.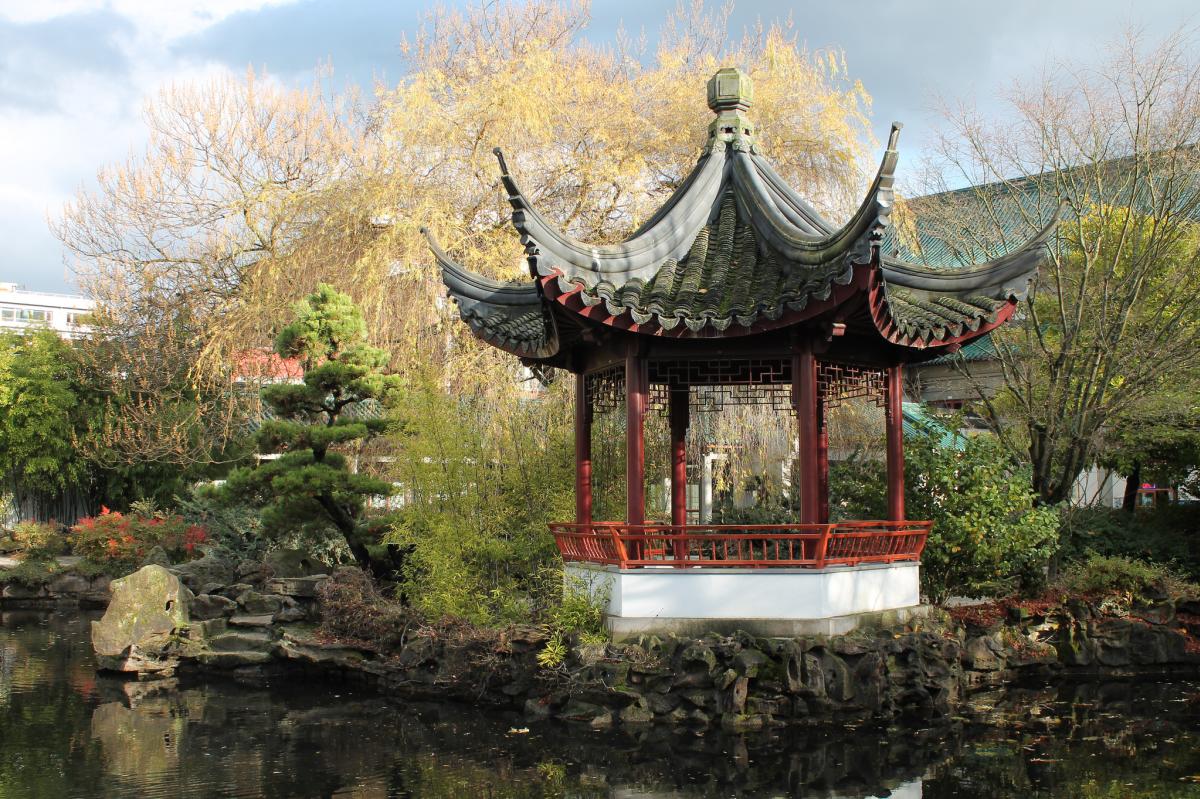 Can't get enough of Downtown? Make it an overnight stay at a Vancouver Hotel.