Explore Kitsilano for Dine OutSide
Just over the Burrard Bridge from the downtown peninsula, the Kitsilano neighbourhood brings together a healthy collection of attractions, beaches and parks, boutique stores and restaurants.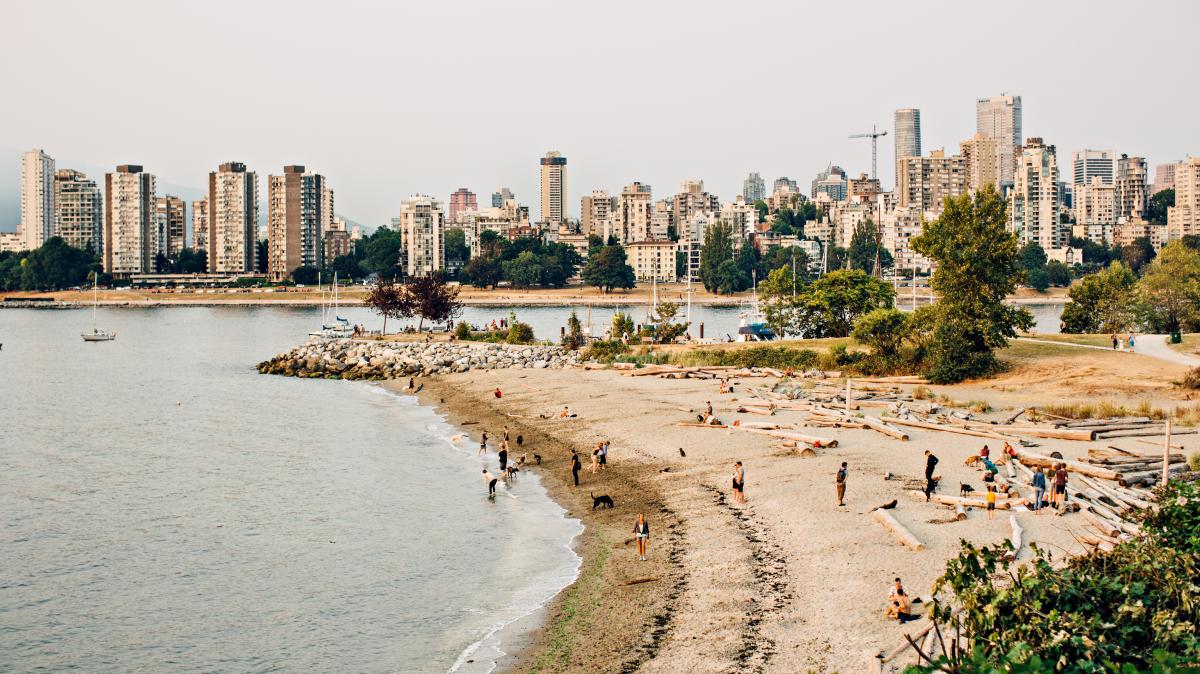 The History of Kitsilano
For thousands of years, the Kitsilano area has been home to the Squamish Nation, who have shared the territory with the Musqueam and Tsleil-Waututh peoples. The name "Kitsilano" pays homage to Squamish Chief August Jack Khatsahlano, whose people were displaced in 1901 by the federal government.
Early settlers to Kitsilano were primarily involved in logging and milling, as the region consisted mostly of dense rainforest. 
In the 1960s, beachside Kitsilano was Vancouver's hippy hangout, drawing comparisons to San Francisco's Haight-Ashbury. Today, Kitsilano still has plenty of culture, with a modern version of that relaxed atmosphere, trendy hub appealing to sun-worshippers, yogis, wellness warriors, volleyball enthusiasts, and shopaholics alike.
Today, Kitsilano is mostly residential with West 4th Avenue and West Broadway making up the neighbourhood's two main commercial arteries. Many celebrity and environmental figures have made Kitsilano their home over the years, including David Suzuki, Ryan Reynolds, Joshua Jackson and William Gibson.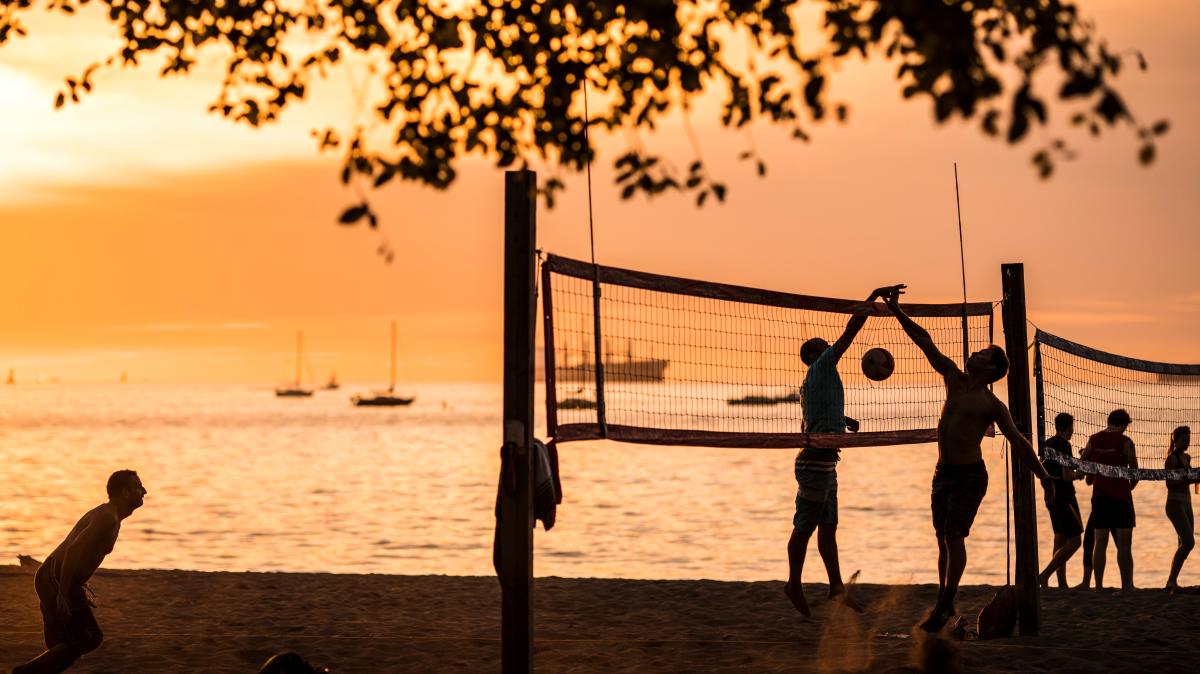 Food and Drink in Kitsilano
Staying true to its hipster roots, Kits is home restaurants that have plenty of vegan and vegetarian options (Chi Vegan, Rocky Mountain Flatbread Co. and Nuba)  – but there are also alternative options for healthy farm-to-table fare too (Fable Kitchen). Kitsilano is also an excellent place to sample top-tier cuisine (Trattoria). Explore all Dine OutSide's Kitsilano restaurants.
If you're looking for the perfect spot to settle down with your Dine OutSide Picnic 2 go, check out these 6 picnic spots in Kitsilano.
We're committed to keeping locals and visitors safe while they Dine Outside, check out our Know Before You Go Guide, which features safety tips and a guide on what to expect when Dining OutSide.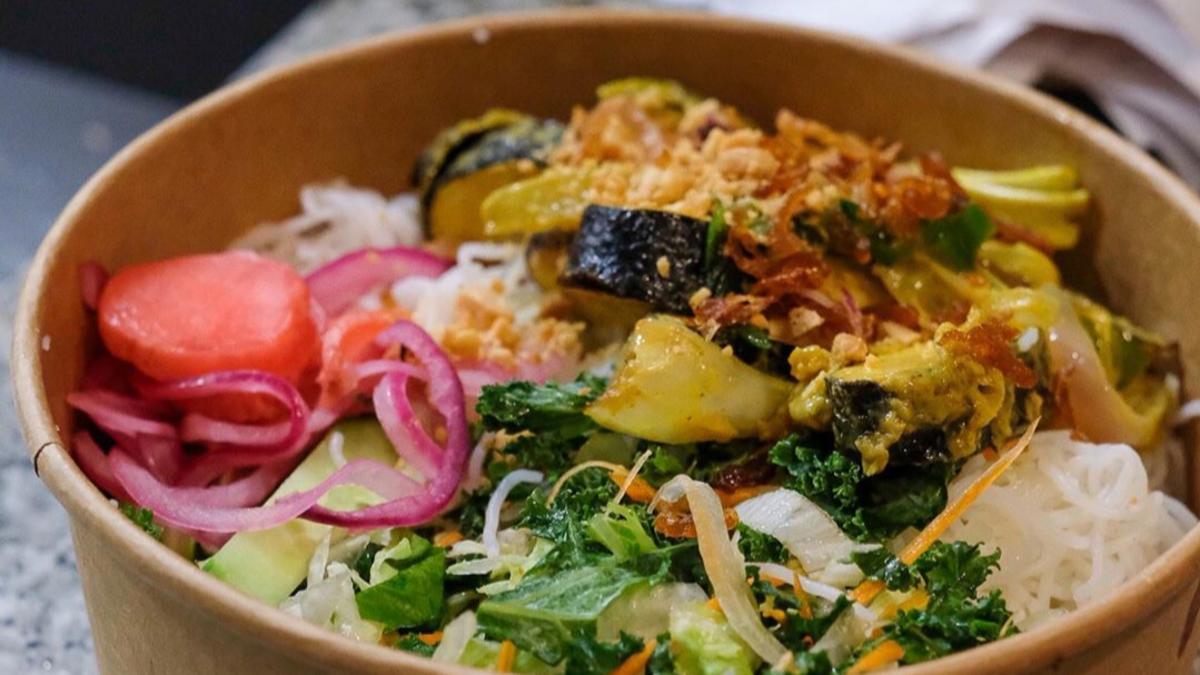 Shopping in Kitsilano
Lifestyle shopping is rampant in Kitsilano, and the best place to start is on West 4th where you can scoop up coveted yoga and activewear. There are plenty of outdoor apparel companies, as well as fashion boutiques, beauty and skincare stores, and vintage shops that will keep you and your wallet occupied for hours. Kitsilano is also a great neighbourhood to shop for locally made gourmet goodies and gifts to take home to friends and family. You'll find a great selection of wine as well as speciality grocers. 
West Broadway is has a similar vibe but is more locally-focused. The strip offers lots of independent boutiques and gift shops that make for a great afternoon of perusing.
For more information, visit the Kitsilano West 4th Business Improvement Association, and the West Broadway Business Improvement Association.
Things to See and Do in Kitsilano
Kitsilano is home to a large waterfront greenspace known as Vanier Park. It's at this spot you'll find some of Vancouver's best family-friendly attractions including the Museum of Vancouver, H.R. MacMillan Space Centre and it's observatory, and the Vancouver Maritime Museum. 
Continue along the waterfront and you'll hit Kitsilano Beach, which is a hotspot during summer, complete with volleyball courts, picnic spots, and the mammoth Kitsilano Pool – an outdoor saltwater public pool right by the beach. There are other beaches dotted along the waterfront of Kitsilano, the biggest being Spanish Banks and Jericho Beach. Hidden amongst the smaller beaches you might be lucky enough to stumble upon the secret beach swing. No spoiler from us on the exact location!
Looking for more ways to explore? Head to Vancouver E-Bike Adventures on West 7th, pick up an electric bike and peruse the neighbourhood.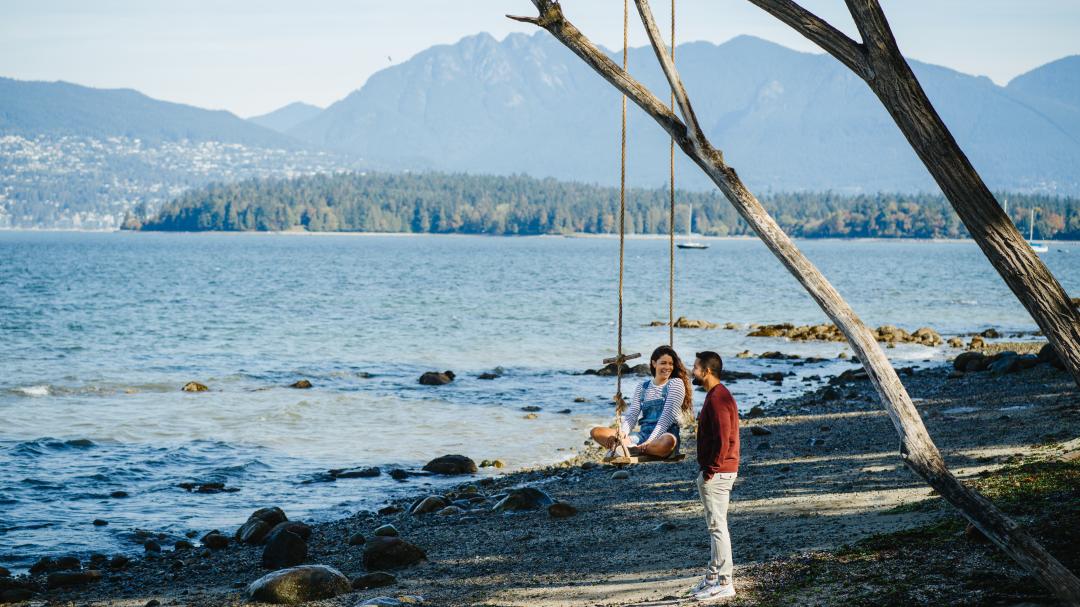 Can't get enough of Kitsilano? Make it an overnight stay at a Kitsilano hotel.
---