Explore Yaletown for Dine OutSide

Yaletown was once the Western terminus for the Canadian Pacific Railway, but the area's more recent reinvention dates to 1986 when Vancouver hosted the World's Fair. Since then, the waterfront along the north side of False Creek, and the warehouse district adjoining it, have evolved into one of Vancouver's most chic neighbourhoods. Here you will find residential lofts, sidewalk cafés, trendy restaurants, cocktail bars, unique boutiques, leafy parks – and lots of cute dogs!
Yaletown's History
The neighbourhood's moniker was inspired by the local railway's transfer of its repair shops from Yale – situated along the Fraser River – to Vancouver. Over the next few decades, False Creek blossomed as tradespeople moved to the area, attracted by the sawmills, cooperage and lumber yards sprouting on its north side. By the turn of the century, Vancouver had become the wholesaling centre for all Western Canada.

In 1900, the City of Vancouver initiated plans for an eight-block warehouse district to be built near the original Yaletown – most of the buildings were completed by 1913. This new neighbourhood was ideally situated as a hub for processing, repackaging, and warehousing goods. 

In 1907, the neighbourhood held distinction as home to Canada's first gas station, situated at the corner of Cambie and Smithe streets. By the '50s, many of Yaletown's homeowners had sold their properties to factories and shops. Today, these warehouses have evolved into offices, trendy restaurants, and an array of boutiques.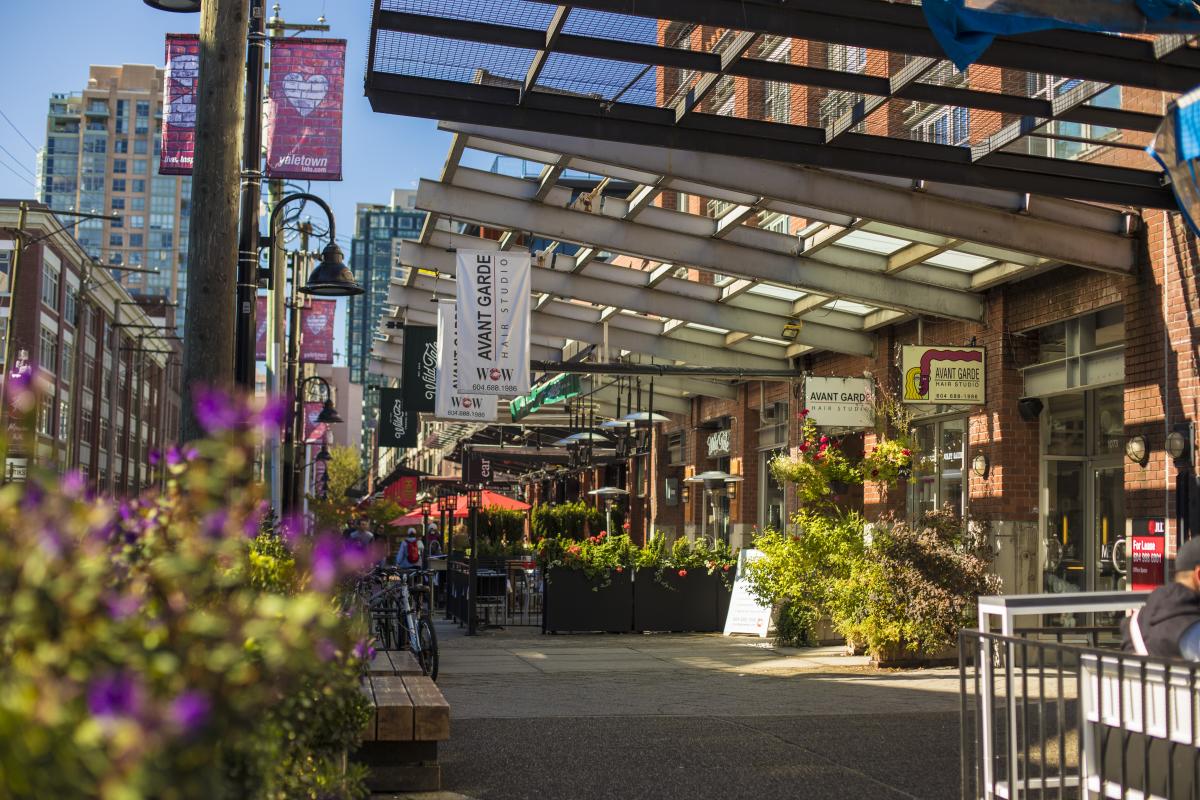 Dining in Yaletown
Yaletown's old redbrick warehouses were built with exterior platforms to allow for easy loading of textiles onto trains. Those same platforms now live a new life as sunny patios, perfect for diners indulging in brunch, happy hour drinks, and summertime dinners. 
Yaletown eateries span a broad array of cuisines; from incredible seafood (Provence Marinaside and WildTale), relaxed bistros (Yaletown Brewing Company and Earls Kitchen & Bar); tacos feasts (Tacofino and Chanco), and top-notch Japanese fair ( Bistro Sakana and Minami). You will be spoiled for choice with Yaletown's array of dining options. Explore all Dine OutSide's Yaletown restaurants.
If you're looking for the perfect spot to settle down with your Dine OutSide Picnic 2 go, check out these picnic spots near Yaletown.
We're committed to keeping locals and visitors safe while they Dine Outside, check out our Know Before You Go Guide, which features safety tips and a guide on what to expect when Dining OutSide.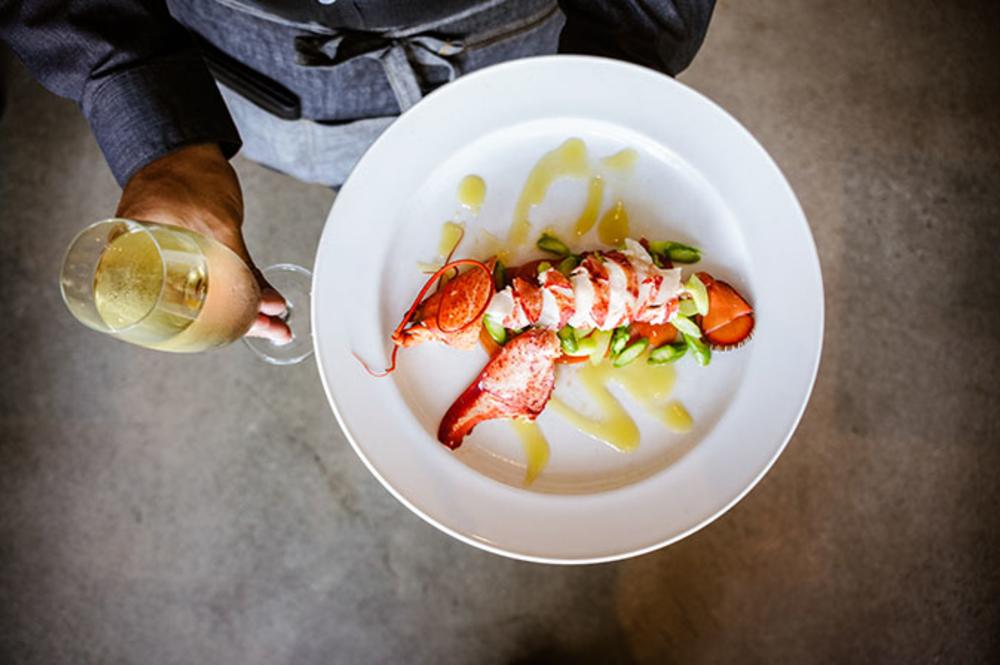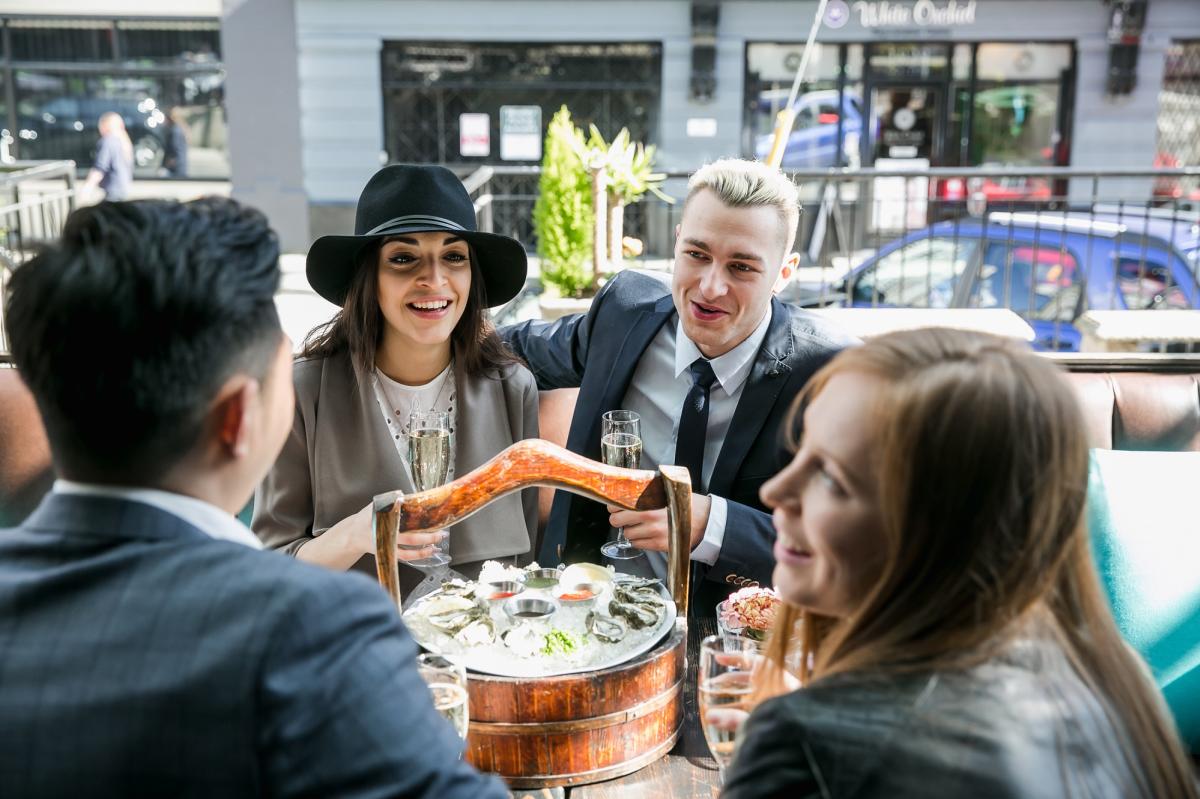 Shop Yaletown
Yaletown's shopping options will appeal to serious buyers and strict window shoppers alike. Designer boutiques, pet shops, niche home décor, and pretty hats are just a few of the myriad delights among the mostly locally-owned stores. For more information, visit the Yaletown Business Improvement Association.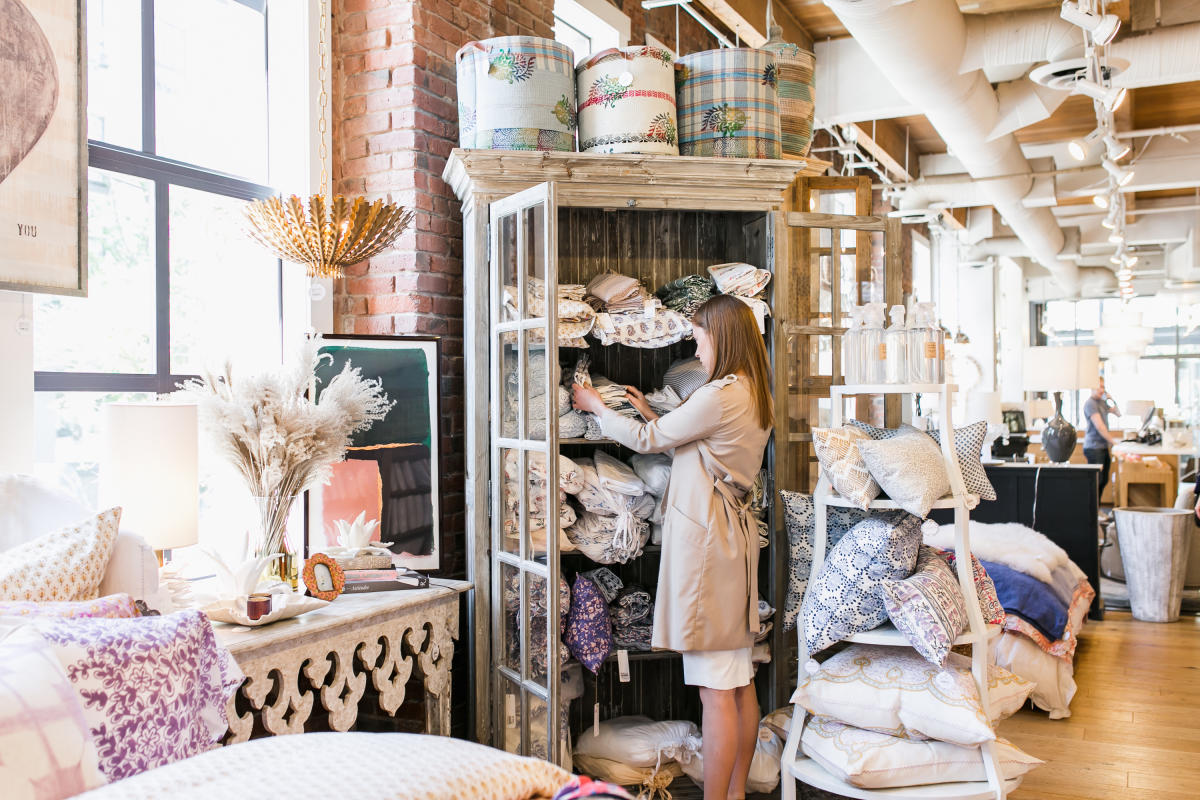 Things to See and Do in Yaletown
Yaletown's waterfront parks are a major draw to visitors and locals. The city's seawall runs right along the water, connecting two of the biggest green spaces: David Lam Park and George Wainborn Park. Walk, jog, scoot, bike, skate, or meander however you find accessible, along the Seawall and enjoy the eye-catching public art sprinkled along the waterfront. 
Be sure to stop by the Roundhouse Community Centre, to learn about the historic Engine 374, which largely shaped Yaletown's history. 
Finally, no trip to Yaletown would be complete without hopping on an AquaBus, a water taxi that will from one area of False Creek to another. Right now, you can purchase a strip of 20 'Aquabucks' $28. For more details to Vancouver's attractions and hotel, visit the Vancouver ComeBack Deals page.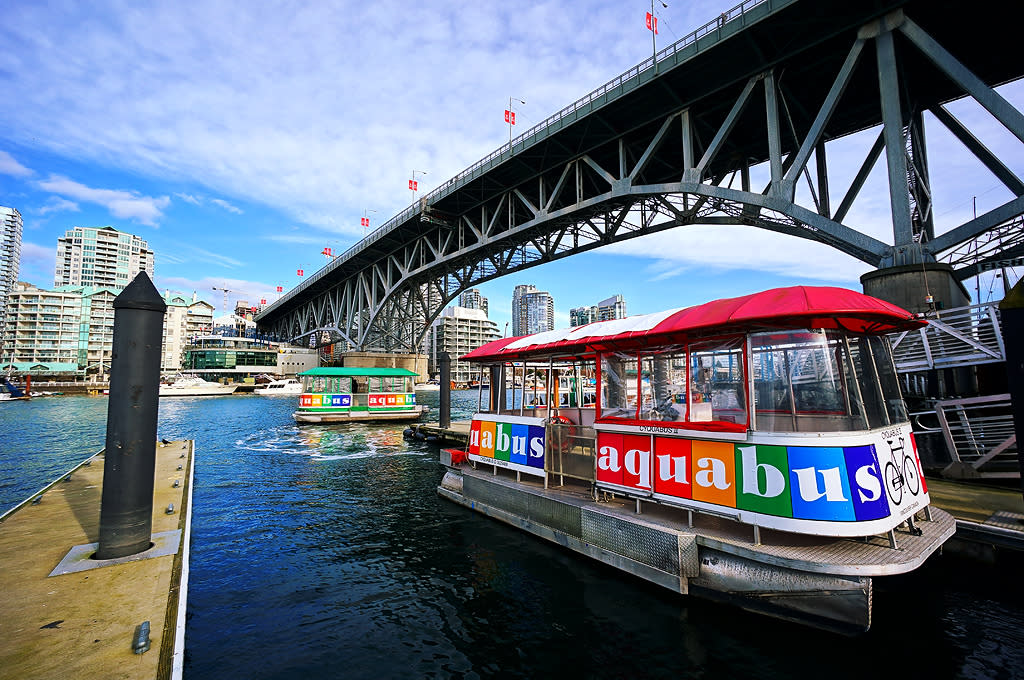 Can't get enough of Yaletown? Make it an overnight stay at a Yaletown hotel.