Foodie Events in Vancouver
MARCH
MAR 6 | Vin Van Long Table - Alpine Wine
Join a wine fuelled long table focused on the wines and cuisine of the Alps. The dinner will be showcasing crisp whites and dynamic reds from the alpine regions of France, Italy, and Austria all paired with a four-course menu by local chef Michael Varga. Tickets are $110. 
MAR 7 | 4th Annual Croatian Wine Pairing Dinner​
A 5-course Croatian themed dinner with wine. The Croatian wine landscape in Vancouver has never offered more than it does today, and this meal is the unique chance to experience the terroir they express, paired with a multicourse meal. The meal will be accompanied by traditional Croatian tamburica music and song.Tickets are $125.
MAR 7 & 8 | Brewchella + Beverage Festival
CRAFT Beer Market presents a sampling event of sips and bites from local breweries. The event features brews, menu favorites, spirits, wine, cocktails, live entertainment, and OVER 20 new beers to the line-up of over 100 beers on tap! Tickets are $15 with 5 sampling tokens. 
MAR 8 | Burdock & Co International Women's Day Brunch​
Chef Andrea Carlson will host a special brunch to commemorate the occasion, inviting women and their loved ones to gather together, dine on nourishing farm-to-table fare, and raise a glass to fostering a closer connection to women everywhere. Tickets are $54 and include signed copy of Chef Andrea's cookbook; Burdock & Co: Poetic Recipes Inspired by Ocean, Land & Air.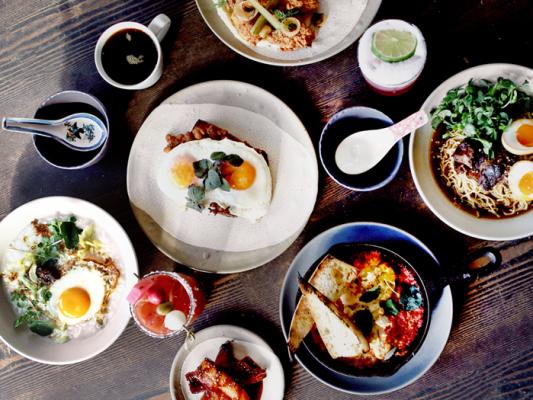 MAR 9 | The Curry Cup
Some of Vancouver's top chefs will compete in the 7th annual Curry Cup and you get to taste all of their creations! Competing chefs include Quy Vuong (Anh and Chi), Jose Mujica (La Mezcaleria), and Elizabeth Bryan (Dock Lunch). Tickets are $69 and selling out fast!
MAR 11 | East Side Beer Fest 2020
The 8th Annual East Side Beer Fest tasting event is an excellent event in support of the Greater Vancouver Food Bank Society (GVFBS), which helps to provide food for up to 27,500 people in need each week. All proceeds from both ticket sales and draw prizes directly support the GVFBS. Click here for more information.
MAR 12 | Origo Uncorks the Best of Burgundy at Third Paulée Grand Cru Dinner
Oenophiles can dig deep into their personal cellars and savour the best of Bourgogne with fellow wine enthusiasts when Richmond restaurant-café-art-gallery Origo Club hosts a third installment of its ultra-exclusive 'Paulée'-inspired Grand Cru Burgundy Dinner Series on Thursday, March 12. Beginning at 6:30 p.m., each guest will bring two bottles of Grand Cru Burgundy or Champagne or one magnum of either to be shared among their fellow connoisseurs and share in the spirit of generosity, conviviality and joie de vivre while enjoying a seven-course dinner prepared by Chef David Pan. Tickets to the dinner are $300 per person, which includes tax, gratuity and transportation back to each guest's château following the dinner.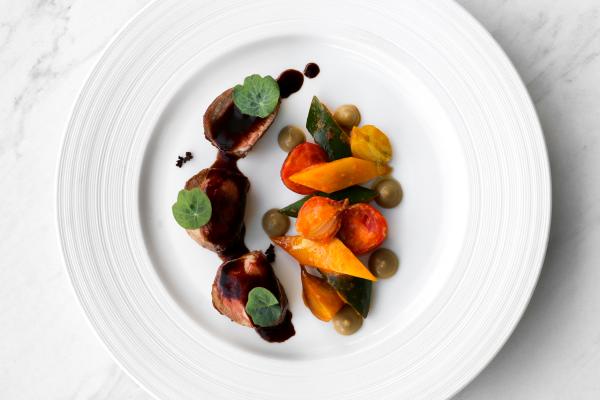 MAR 15 | Canine Coffee Crawl
Presented by PawSwap & Vancouver Coffee Snob; designed for dog-loving coffee snobs. Join 20 dog owners for a guided one-hour coffee tour. Tickets cost $12 for early bird and $16 for regular and include a swag bag worth $25. 
MAR 17 | Hip Hop Trivia Night Takes Centre Stage at Juke Fried Chicken
Whether you're a Biggie or a Tupac fan, all Eyez are on Juke Fried Chicken when the Chinatown location of the chicken-and-rib joint (182 Keefer St.) hosts Hip Hop Trivia Night on the third Tuesday of every month at 7 p.m. Teams of up to six are invited to take part in five rounds of questions on all things Hova, Dre and Wu-Tang with food and drink specials and prizes up for grabs. Sign up as an individual or a team of up to six via email (info@jukefriedchicken.com), Instagram (@jukefriedchicken) or Facebook (/jukefriedchicken) to guarantee a spot. Walk-ins are also welcome.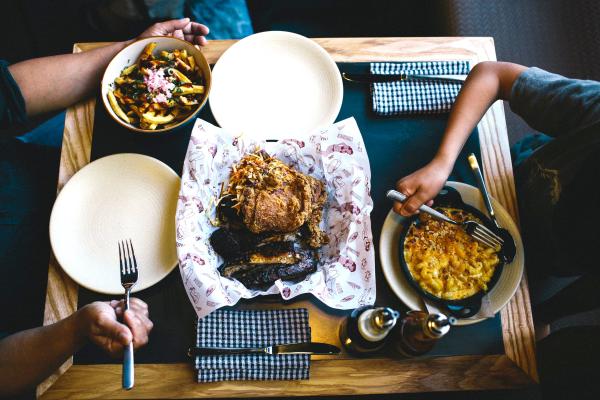 MAR 19 | The Vegan Night Market
A fun-filled evening held at the iconic Waldorf Hotel. Stock up on all of your favourite local vegan products including clothing, bath + body, jewellery and more.The night market also includes delicious food vendors and some excellent plant-based food trucks! Make new friends, laugh, drink and of course stuff that beautiful face of yours with some of Vancouver's most delicious plant-based eats! Admission with canned food, pet food, clothing for the WISH Drop-In Centre Society or $5 donation to Unist'ot'en Camp.
MAR 19 | Weingut Malat Dinner
Join ubuntu canteen for an evening with Winemaker Michael Malat, 9th generation  Austrian winemaker. The tasting menu will be inspired by wines that Michael will be bringing with him from Austria for this event. Enjoy this chance to try wines that are rarely available and have a chance to chat with the winemaker. Tickets cost $125.
MAR 24 | A Beginner Guide to Food and Tea Pairing
Join Ubuntu Canteen on March 24th for a collaborative dinner with Cultivate Tea! Chef David Gunawan and the team at Ubuntu will be creating a multi-course dining experience paired with a beautiful selection of tea's curated by Cultivate Tea. Come and explore the interplay between Cultivate's beautiful artisanal teas and Ubuntu's thoughtful cuisine. If you have ever been interested in how an ethically harvested Pu'erh, Oolong or White Tea pair with sustainable, skillfully created dishes and flavors this is your chance! Tickets cost $65.
MAR 26 | Tacofino Beer Dinner Series Returns to Tacofino Hastings
For the third consecutive year, Tacofino will pair its beloved Baja-by-way-of-West-Coast cuisine with the best of BC's craft beer community when it brings back its perennially sold-out Beer Dinner Series at its Hastings location (2327 E. Hastings St.) beginning Thursday, March 26. Each evening offers seatings at 6 and 8:30 p.m. on the last Thursday of the month throughout spring and summer and will pair a custom, five-course menu with a range of unique and exclusive beer from visiting notable BC breweries like Tofino, Steel & Oak, Strathcona, Parkside and Four Winds. The five-event series kicks off by taking Tacofino back to its seaside roots as it welcomes the good folks from Tofino Brewing Co. Tickets will be available for $55 per person inclusive of tax, gratuity and ticketing fees via www.tacofino.com soon.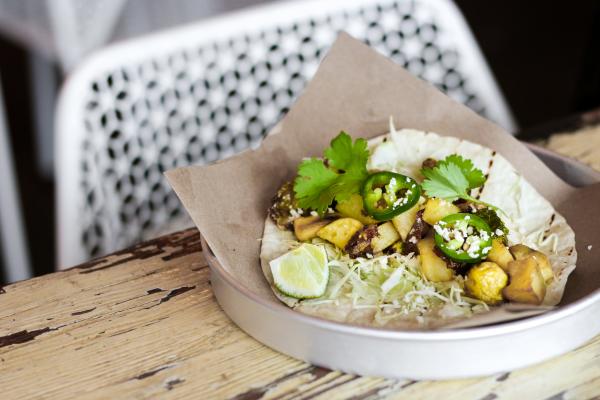 VARIOUS DATES | Sunday Night Movie Series and Trivia at Bells and Whistles
Fraserhood hangout and beer hall Bells and Whistles continues to give cinephiles a front-row seat to classic flicks on select Sundays. This they introduce a new component... 'Question Authority Trivia' running from 7 to 9 p.m, with questions revolving around general knowledge, except for the last Sunday of the month, when trivia questions will revolve around the movie to be shown. The series continues this winter with screenings of Harold & Kumar Go To White Castle (March 1), Dodgeball (March 8), Swingers (March 15), Semi-Pro (March 22) and Mean Girls (March 29). During each screening, guests can enjoy free popcorn and take advantage of late happy hour specials from 10 p.m. to close.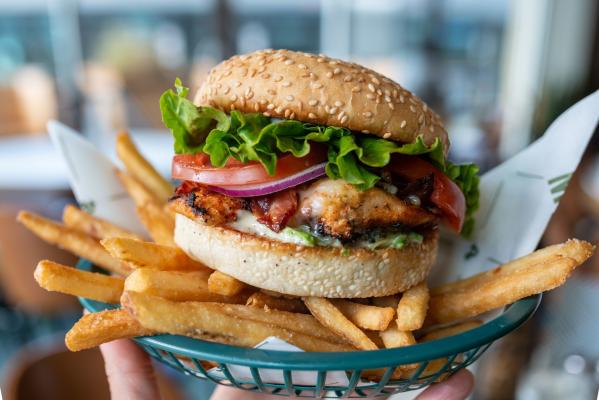 ALL MONTH | The Festa della Polenta
Di Beppe Ristorante gives the polenta to the people once again with its second-annual 'Festa della Polenta' dinner and added special features that showcase the versatility of the Italian culinary staple to the menu this March. Book here.
ALL MONTH | 100th Anniversary of Prohibition Cocktail Program at Pourhouse
Throughout 2020, Pourhouse Bar Manager Adam Domet and staff will take guests back a century to a dark time in American history — the advent of Prohibition, which effectively killed the Golden Age of Cocktails. The Pourhouse Prohibition Cocktail Program will celebrate the ensuing popularity in travel to foreign destinations that Prohibition helped spur — far-flung places where American imbibers could getaway to enjoy an expertly crafted cocktail without fear of prosecution. Each month, the Pourhouse staff will highlight a different region of the world and its most famous cocktails, continuing this March with a focus on London, UK and two classic $14 libations that hail from bars located in the British capital.