Know Before You Go: How to Have a Safe and Enjoyable Dine OutSide
Dine OutSide was created to provide everyone with a well-earned break from the kitchen, whilst also supporting our beloved hospitality industry. As we venture safely and carefully back to restaurants, patios, parks, beaches, and into neighbourhoods outside of our communities, we want to remind locals and visitors what to expect from your culinary adventures, as well as offering practical precautions that keep you, hospitality workers, and our communities safe.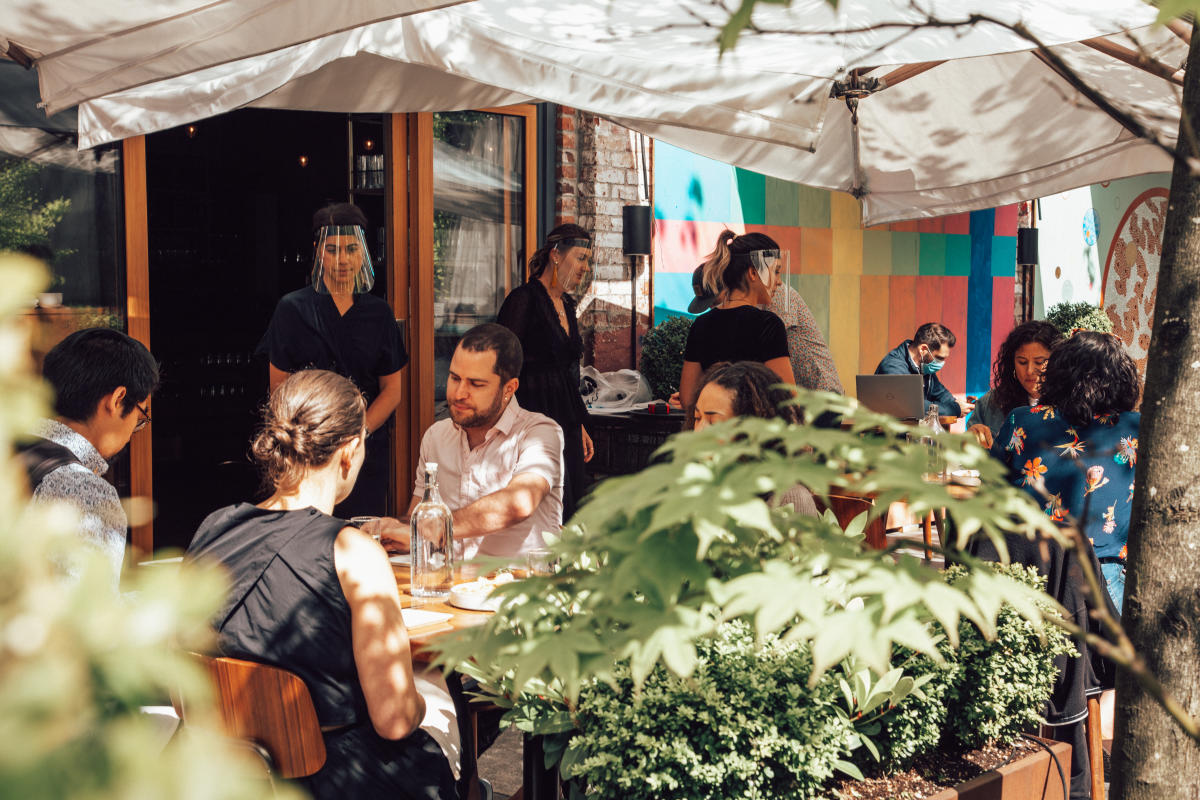 Most importantly, stay home if you:
have been exposed to anyone with COVID-19 in the last 14 days
are currently exhibiting symptoms
have exhibited symptoms within the last 14 days
live with someone who is currently sick or has exhibited symptoms in the last 14 days
have been out of the country in the last 14 days
Consider downloading The Government of Canada's COVID alert app, which aims to help limit the spread of COVID-19 and prevent future outbreaks by alerting people to potential exposures in their location.
Arrive on Time
Reservations help restaurants to manage the number of guests in their space. Arriving on time for your reservation helps restaurant staff keep the flow of people at safe and regulatory levels. Do not no-show, it is ok to cancel your reservation if you can not make it or need to stay home.
Contact Tracing
Contract tracing is an important tool in stopping the spread of COVID-19. It is now standard procedure for restaurants to take the information (name and phone number) of at least 1 person from a group of diners. In the event of potential exposure, the restaurant will be able to notify the contact for your group. In line with Dr Bonnie Henry's Good Times Guide, the restaurant contact should be your designated 'contact keeper', taking the information of everyone in your dining group, so they can contact you in the case of an exposure.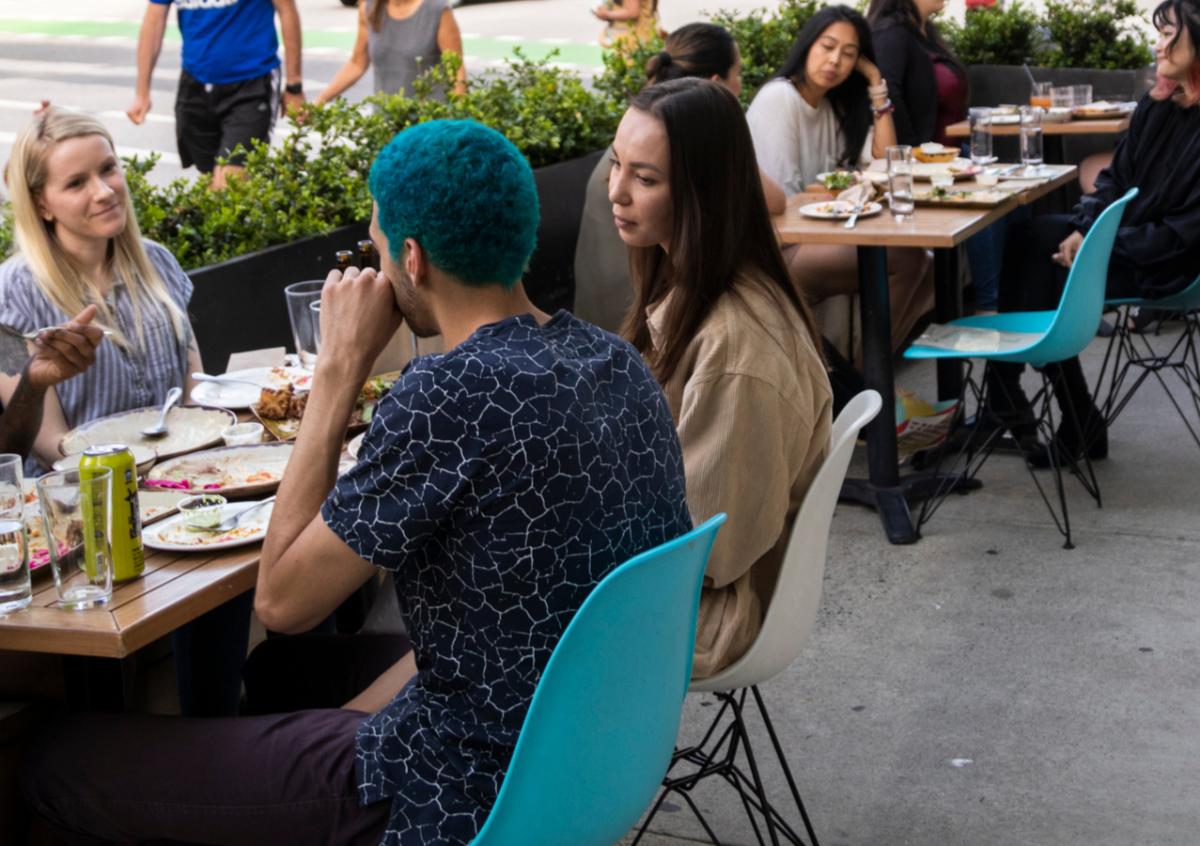 Hand Washing and Sanitizing                                                                           
Most eateries will ask you to sanitize or wash your hands before entering or being seated. It may be a good idea to also bring your own sanitizer and a moisturizer, to prevent your hands from drying out.
Masks
Mask wearing has been encouraged by Dr Bonnie Henry when in public. If you are dining inside, some establishments may ask you to wear a mask before entering the premises, especially if you are waiting to be seated. However, you will not be expected to wear one whilst seated. Starting August 24, masks will be mandatory on all TransLink services. If you are travelling via transit, be sure to remember your mask.
Social Distancing
It is recommended that a 2m distance is kept between you and anyone not in your immediate dining group. When visiting a restaurant, be sure to follow floor decals and markers, they will help you keep the recommended distance between you and other guests. When there are no clear markers, try to keep as much distance as possible between you and other people. This includes keeping a safe distance from the staff.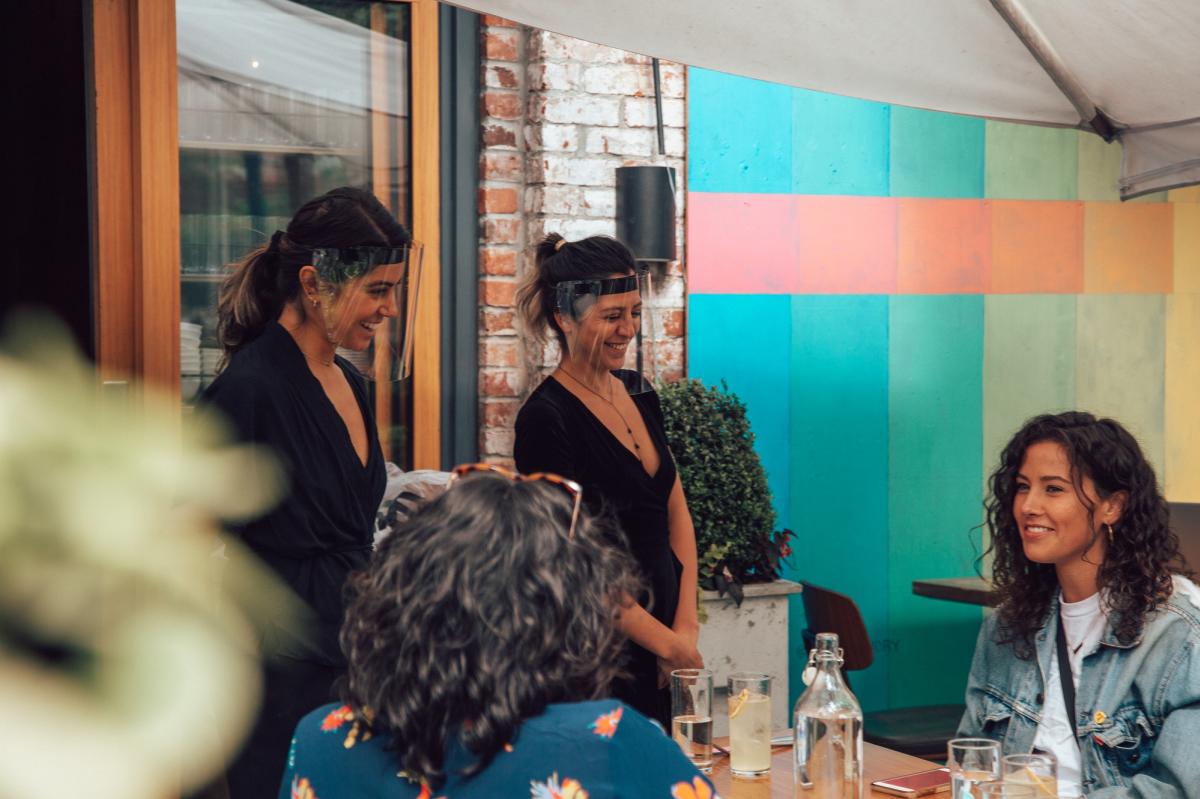 Group Size and Seating
Guests can dine in groups of up to six people. If you are dining as a group larger than six, expect to be seated at socially distanced tables that are 2m apart. When dining, you must stay at your assigned table/seating, except when going to the bathroom.
Be Patient
Please be patient and respectful to our hospitality workers, they may still be navigating the ever-evolving rules and regulations that keep you and themselves safe.
Payment
Some restaurants may only accept card payments at this time. When paying, remember that many hospitality workers lost income while businesses were closed, and may currently be working reduced hours, so be sure to include a tip for the staff.
Dining out is now a little different, but we hope you have a safe and enjoyable experience with Dine OutSide.