Romantic Valentine's Day Special Offer for Dine Out
Vancouver chefs know all too well that food is the way to our collective hearts, wooing us with special multi-course menus that spotlight everything from fresh artisan pasta to inventive soup dumplings. This year's Valentine's Day offerings evidence an incredible diversity of ways to celebrate love. Whether you're looking to cozy up with good food at home or enjoy an elegant night out, here are places that are cupid-approved for a delectable Valentine's Day meal.
Bacchus Restaurant & Lounge
Love is always in residence at Bacchus Restaurant & Lounge (Wedgewood Hotel, 845 Hornby Street) with gorgeous interiors and impeccably attentive service that create the ultimate romantic evening. On February 14, the sumptuous five-course menu ($129 per person, $48 for sommelier wine pairings) is truly impressive with creations like Burpee's golden beet carpaccio with raspberry textures, goat cheese croutons, shaved shallots, and mizuna; Quebec foie gras two ways with craft brioche, purple carrots, huckleberry fondue, and hibiscus gel; and cocoa-crusted rack of lamb with rosewater scented sweet potato purée, black kale, charred red onion, and noir infini jus. Your eating journey will end with a showstopping Valentine's Day dessert platter duo with raspberry and cherry mousse cake and a rose petals and lychee profiterole.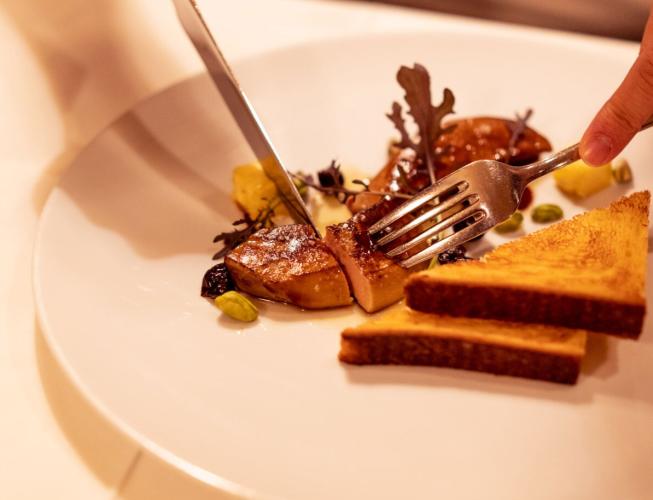 Image: Pendulum Magazine
P2B Bistro & Bar
With its floor-to-ceiling windows, P2B Bistro & Bar (Pinnacle Hotel Vancouver Harbourfront, 1133 West Hastings Street) offers an upscale and airy space for a lovely tête-à-tête. Join them February 12 to 14 for their Valentine's Day dinner ($99 for 2 people, $32 for optional wine pairings) that offers a global three-course meal and two glasses of champagne. Each couple gets to select two appetizers from lobster bisque, a platter of vegetarian sushi nigiri, and braised pork belly and scallop with ratatouille and smoked paprika cream. The main course is two picks from gnocchi and burrata, a seafood cioppino, a sous vide beef short rib wellington, and free-range chicken breast with mushroom demi, chorizo dust, crispy chicken skin, and potato pavé. The sweet finish is a sweethearts' plate with red velvet boba cheesecake and a flourless chocolate bar with salted caramel, gold flakes, honeycomb crisp, mango coulis, and black sugar pearls. P2B has a similar to-go version of the menu ($79 for two people), which is available for pick-up February 12 to 14. Add-ons, like chocolate-dipped strawberries ($12) and champagne ($22), are possible.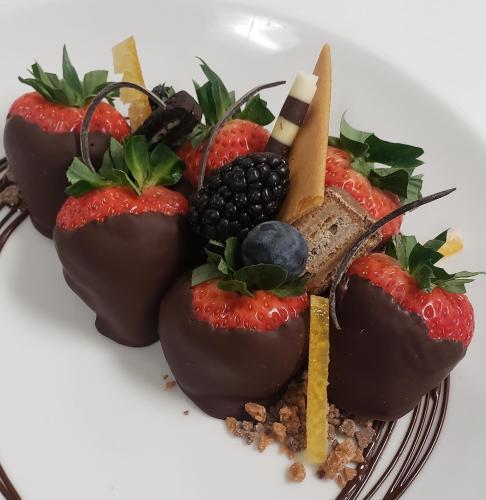 Seasons in the Park
With one of the finest heated patios in the city and sweeping sightlines of Queen Elizabeth Park and the city, Seasons in the Park (Queen Elizabeth Park) comes to mind immediately as an ideal dining location for Valentine's Day. In addition to their à la carte menu, the restaurant will be featuring a special Valentine's menu February 13 and 14 ($79 per person) that includes some of their beloved menu items, like their mushroom caps stuffed with crab, shrimp, and cream cheese. For entrées, you can choose a 7 oz grass-fed beef tenderloin with mushrooms, garlic mashed potatoes, broccolini, honey glazed carrots, and red wine demi-glace or pistachio-crusted sea bass with lemon risotto, broccolini, glazed carrots, and citrus butter sauce. Dessert is either chocolate cake with vanilla gelato and raspberry coulis or crème brûlée served with a chocolate-covered strawberry.
For those wanting to stay in for Valentine's Day, Seasons has a "Date Night at Home" meal for pick-up on February 14 ($99 for two people) that begins with Caesar salad and spinach, artichoke, and ricotta ravioli with rose sauce, and then proceeds with lobster thermidor and slow-braised bone-in beef short rib with buttery mashed potatoes, French green beans, and red wine demi-glace. Dessert is a chocolate lava cake with raspberry coulis. Easy reheating makes for a stress-free and delicious meal.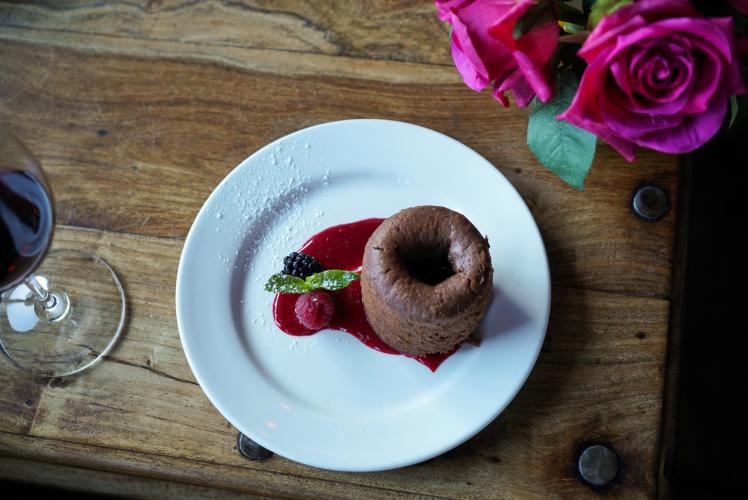 Cardero's Restaurant
Nestled in the Coarl Harbour Marina, Cardero's Restaurant (1583 Coal Harbour Quay) invites with dazzling views of Burrard Inlet and the North Shore mountains. As another member of the Sequoia Company of Restaurants, Cardero's will also be offering the "Date Night at Home" ($99 for two people) package for a February 14 pick-up. On February 13 and 14, the restaurant will be featuring special Valentine's Day items (many from the "Date Night" take-out menu), like beef carpaccio with Dijon aioli, shaved parmesan, arugula, potato crisps, and truffle oil, slow braised bone-in short rib, and molten lava cake. In addition, you can order from their regular à la carte offerings, like buttermilk fried oysters with house-made cocktail sauce; a 16 oz bone-in ribeye with fries, roasted parmesan tomato, and broccolini; and linguine vongole with l lb of fresh manila clams, chiles, and grape tomatoes in a white wine butter sauce.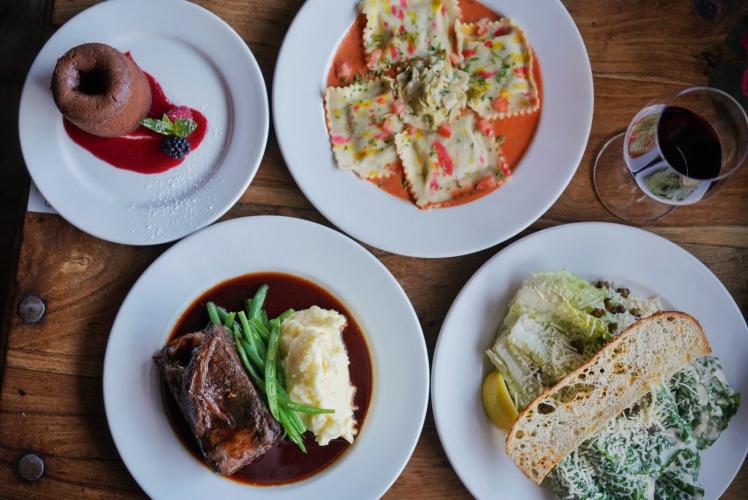 The Sandbar Seafood Restaurant
Take a stroll around Granville Island before your meal at The Sandbar (1535 Johnston Street) to catch sight of the red heart installation across from the Public Market or the red jewel in the Public Market courtyard. On February 13 and 14, the restaurant will have a special Valentine's Day feature sheet with dishes like an oyster platter for two with a dozen raw oysters with lemon, horseradish, and mignonette; a sushi platter with a Dungeness crab California roll, albacore tuna and prawn nigiri, and hamachi and salmon sashimi; and lobster thermidor with lobster meat, mushrooms, rich brandy cream sauce, and gruyère gratin. The "Date Night at Home" ($99 for two people) can also be picked up on February 14 at The Sandbar.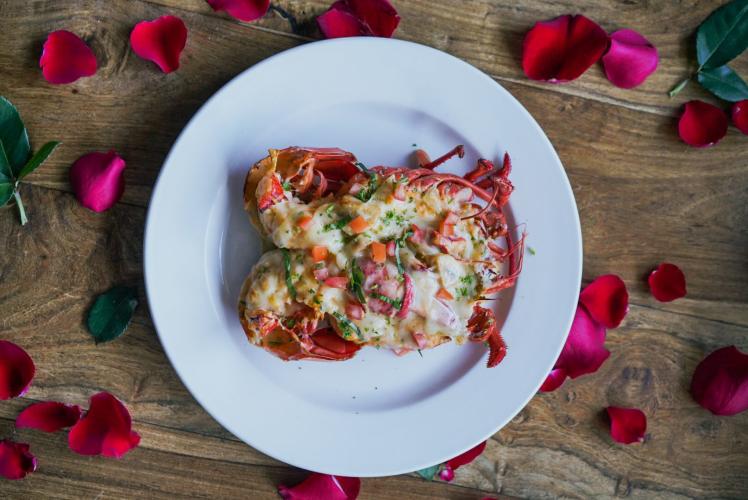 Photo: Steph Wan
Ask for Luigi
There's that moment when you eat a meal at Ask for Luigi (305 Alexander Street) and discover (or remember) how divinely good their fresh handmade pasta is. You can have your own Lady and the Trump Italian supper from February 12 to 14, with a three-course menu ($65 per person) that commences with an antipasti of veal tartare, mussel escabeche, or celeriac sformatino, and then reaches a crescendo with mushroom risotto, tagliatelle verde, or crab, stracciatella, and potato ravioli. Classic desserts, such as panna cotta or chocolate budino, finish the meal.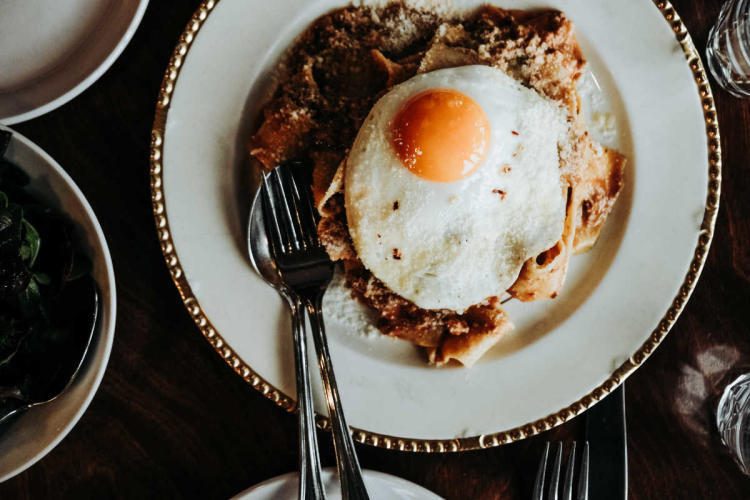 Pourhouse
With a recently re-envisioned food program that prioritizes unabashed flavour and comfort, Pourhouse (162 Water Street) is well positioned to seduce on Valentine's Day. From February 12 to 14, you can enjoy the whimsically named "Two Peas in a Pod," a three-course prix fixe menu ($65 per person) that begins with salt roasted beet salad, squash velouté, or Devils on Horseback. The second course consists of roasted cauliflower risotto, spaghetti with massive meatballs, or date and walnut crusted elk with sweet potato and onion pavé, braised radish and broccolini, and jus. And you'll be definitely cosseted with the dessert selections, which consist of pecan apple tart, Mississippi mud pie, and gin and tonic cheesecake. And of course, you can't have a soirée at Pourhouse without sampling one of their contemporary or classic cocktails, like a Rum old fashioned or sidecar.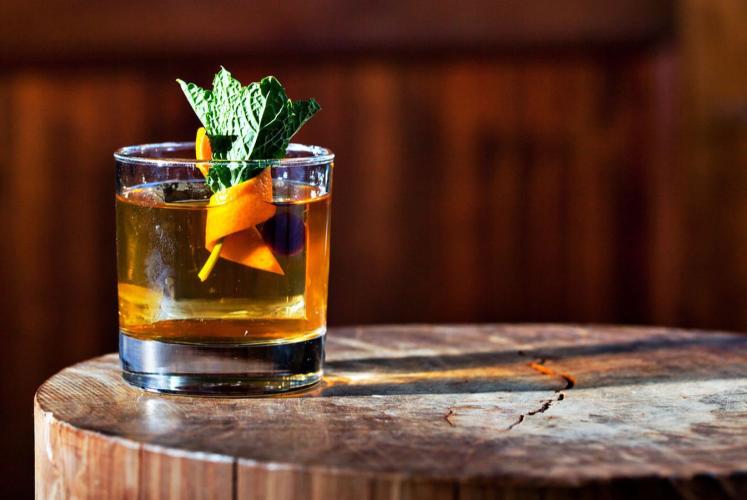 Marcello Ristorante and Pizzeria
Situated in Little Italy on the Drive, Marcello Ristorante and Pizzeria (1404 Commercial Drive) has been for over two decades bringing the flavours of authentic South Italian fare to appreciative diners. Particularly popular are their pizzas from their wood-burning oven and their fresh homemade pastas that show an attention to traditional Italian cookery. For their February 14th menu ($105 for two people), you'll first select a salad, like the mista with tomato, cucumber, and garden lettuce, to share and then choose a main each. Choices include chicken parmigiana, taglionini frutti di mare, and grilled calamari and prawns. Dessert is classic panna cotta. A complimentary rose (while supplies last) and a bottle of wine (Mionetto Prosecco Treviso Brut, Cedar Creek 2017 Merlot, or Cavaliere D'Oro Gabbiano Pinot Grigio) are included with your meal.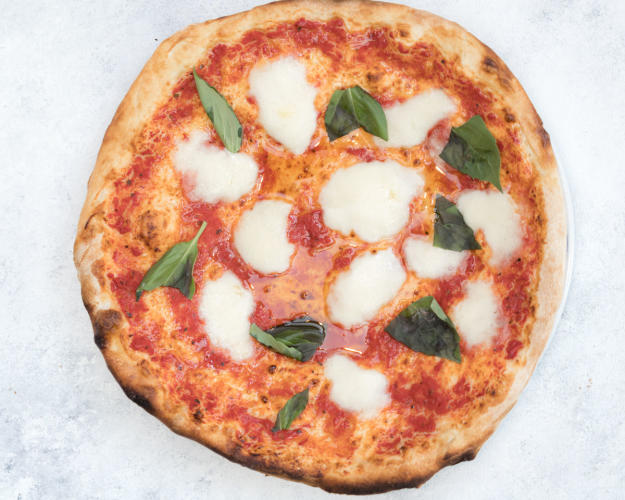 Rocky Mountain Flatbread Company
Known for its palate-pleasing pizzas and pastas, Rocky Mountain Flatbread Co. (1876 West 1st Avenue; 4186 Main Street) offers a very affordable Valentine's Day dining experience that would also be very kid-friendly. Your three-course meal ($30 per person) begins with a choice between one of their salads (e.g., fig and goat cheese salad), roasted stuffed B.C. mushroom caps, or a house-made soup (e.g., organic tomato basil soup). Next, is a very difficult decision choosing between one of their pizzas, like the Naturally Meaty with organic tomato sauce, mozzarella, spicy organic ground beef, Italian sausage, kale, red onion, Roma tomatoes, and Asiago, and one of their hand-crafted pastas, such as the maple bacon three cheese penne with sautéed leeks and caramelized red onion. And dessert selections tempt with a double chocolate brownie, house baked cheesecake, or apple crumble. Vegetarian/vegan and gluten-free options are available. The special Valentine's Day menu comes with a complimentary beverage (wine, local craft beer, or a house-made cocktail).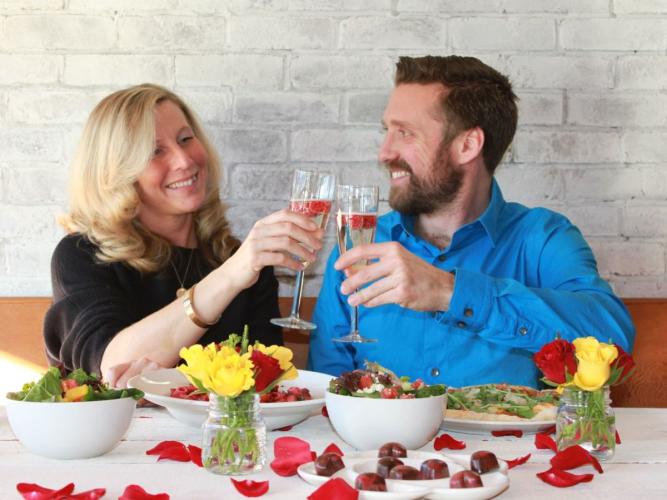 Jingle Bao
Dumpling-making is a time-honoured art, one that Jingle Bao (774 Denman Street) takes to the next level with its playful use of color and creative plating. From February 13-15, the restaurant is serving a three-course feast that starts with steamed garlic lobster tail with four xiaolongbao of your choice, followed by Italian-style fried rice, and finally, mango mousse or cheese tart. The meal ($90 for two people) comes with two select glasses of wine or non-alcoholic beverages.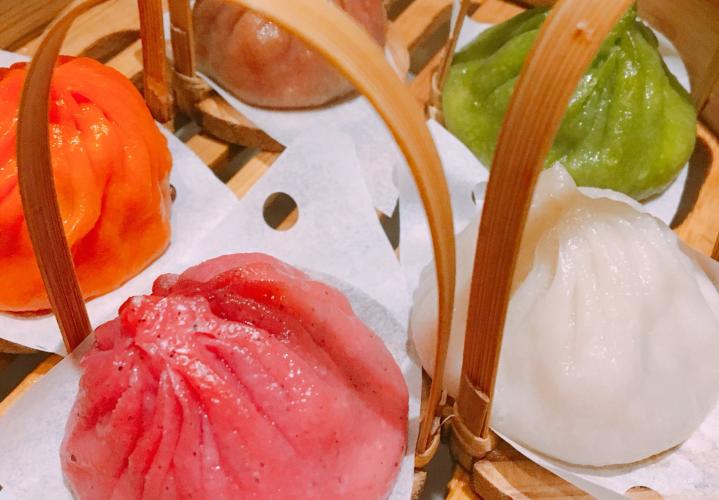 Hart House Restaurant
The stately elegance of Hart House Restaurant (6664 Deer Lake Avenue, Burnaby) makes for a lovely setting for a Valentine's Day outing. Housed in a Tudor-style home on the shores of Deer Lake, the restaurant embodies romance, as does the food that the kitchen expertly crafts. February 14's dine-in meal ($68 per person) is a lavish four-course affair that includes dishes like warm wild mushroom salad with crispy poached egg, arugula, Mt. Lehman grana Padano, and white balsamic and truffle vinaigrette; smoked sablefish and celery root risotto; and confit duck leg with braised lentils, tomato sauce, kale, garlic pangrattato, and salsa verde. Or, if you'd prefer to mark the occasion at home, the "Lovin' and the Oven" take-out kit ($124 for two people) is a three-course menu that only requires reheating before serving. It comes with an antipasto platter, braised short ribs in red wine jus, garlic lemon prawn skewers, roasted potatoes and seasonal vegetables, as well as a chocolate strawberry tiramisu cake. Pick-up happens February 13 and 14 from 1 to 3pm.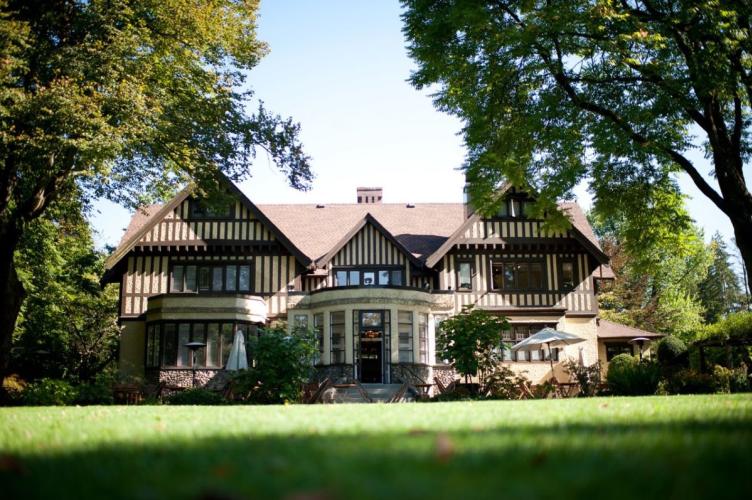 Baci Ristorante
Old-world Italian cuisine and ambiance ensure a memorable Valentine's Day dinner at Baci Ristorante (3278 East Hastings Street, Burnaby). The special three-course menu ($55 per person) pays tribute to love and authentic Italian flavours, beginning with a choice between a salad with radicchio, arugula, mixed greens, dried cranberries, and pear; prawn and lobster bisque; and caprese salad with tomato and bocconcini. The pasta course consists of agnolotti stuffed with ricotta and spinach in sundried tomato cream as a prelude to your choice of main, such as veal marsala e fungi or chicken breast stuffed with spinach, mozzarella, crab meat, and baby shrimp. Tiramisu cheesecake, panna cotta with fresh berries, or Italian gelato complete your culinary escape.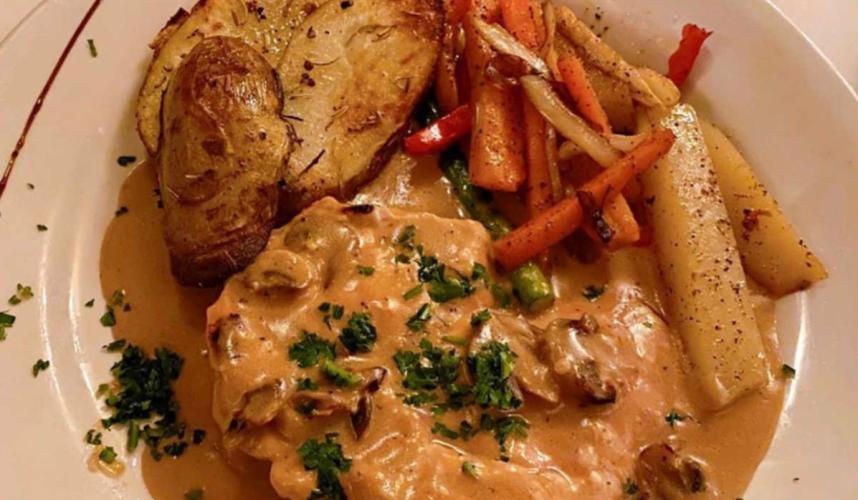 Pier 7 Restaurant + Bar
Gorgeous waterfront views beckon at Pier 7 Restaurant + Bar (25 Wallace Mews, North Vancouver), situated just near picturesque Lonsdale Quay. The menu for February 14 encompasses reinvented classic dishes, with a first course of either saffron arancini or tuna tataki before your main of lobster ravioli, salmon and crab wellington, or hoisin and ale braised short rib with buttery mashed potatoes, roasted asparagus, confit tomato, and jus. New York cheesecake or chocolate truffle cake make for a wonderfully indulgent last course. Or, you can add on ($20) a chocolate lava cake with two chocolate covered strawberries, caramel, fruit coulis, and two glasses of orange moscato for raising a glass to your love.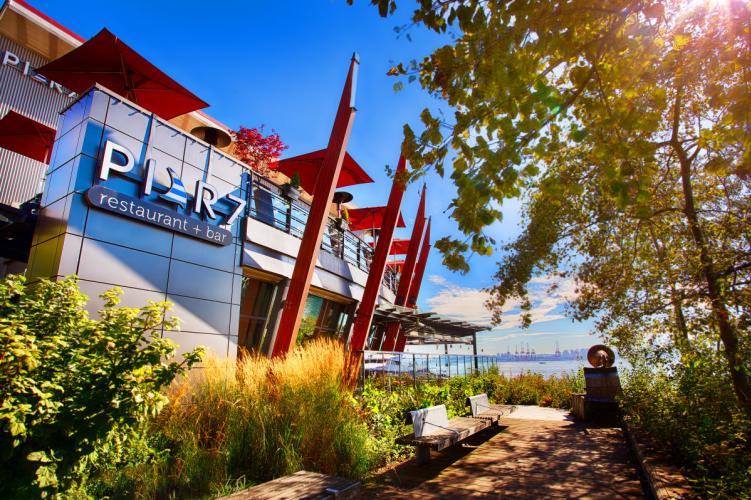 The Lobby Restaurant + Lounge
This welcoming Lower Lonsdale room specializes in west coast cuisine that spotlights local and sustainable ingredients. The Lobby Restaurant + Lounge (Pinnacle Hotel at the Pier, 138 Victory Ship Way) has an elegant dining experience planned for its Valentine's Day guests. The three-course menu ($110 for two people, $32 for optional wine pairings) begins with two selections out of Wagyu beef tataki, lobster bisque, and sautéed garlic prawns with saffron cream sauce, garlic toast, and seasonal greens. You and your Valentine can then choose another two dishes out of ricotta and beet gnocchi, lobster ravioli, 24-hour roast prime rib with garlic mashed potatoes and market vegetables, and rack of lamb with leek Emmental potato gratin, daily vegetables, and shiraz demi-glace. The sweethearts' plate with raspberry panna cotta, orange brandy chocolate pâté, cinnamon sugared donuts, caramel cheesecake, and fresh berry garnish will be a divine way to close the evening's meal.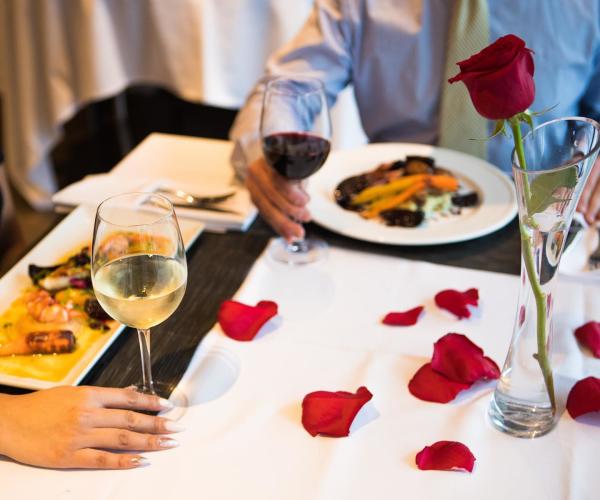 Overall, Valentine's Day 2021 promises to be especially delicious, given the plethora of creative and decadent menus available around the Lower Mainland. Make sure to book ahead and as soon as possible to avoid disappointment. Your palate and your Valentine are sure to have a wondrously romantic meal.