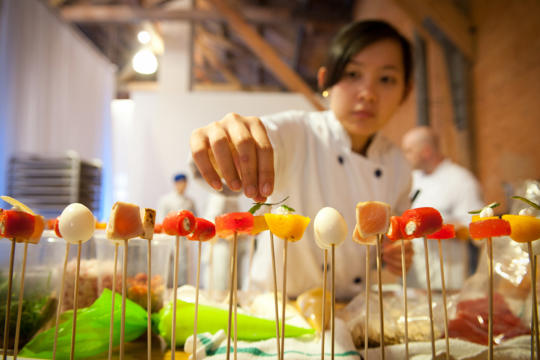 RESTAURANT REGISTRATION
Tourism Vancouver's Dine OutTM Vancouver Festival is Canada's largest annual celebration of food and drink, tantalizing taste buds of over 100,000 local and visiting food and drink enthusiasts.
Thank you for your interest in participating with Dine Out Vancouver. Registration is closed for the 2019 festival. If you have questions about future participation, please contact Lucas Pavan.
Lucas Pavan
lpavan@tourismvancouver.com
604-631-2844
 
If you have additional questions, please contact us directly.
LOCATION
Tourism Vancouver
Suite 210-200 Burrard Street
Vancouver BC V6C3L6
CONTACT
Lucas Pavan, Festival Coordinator
Phone: 604.682.2222
Email: lpavan@tourismvancouver.com